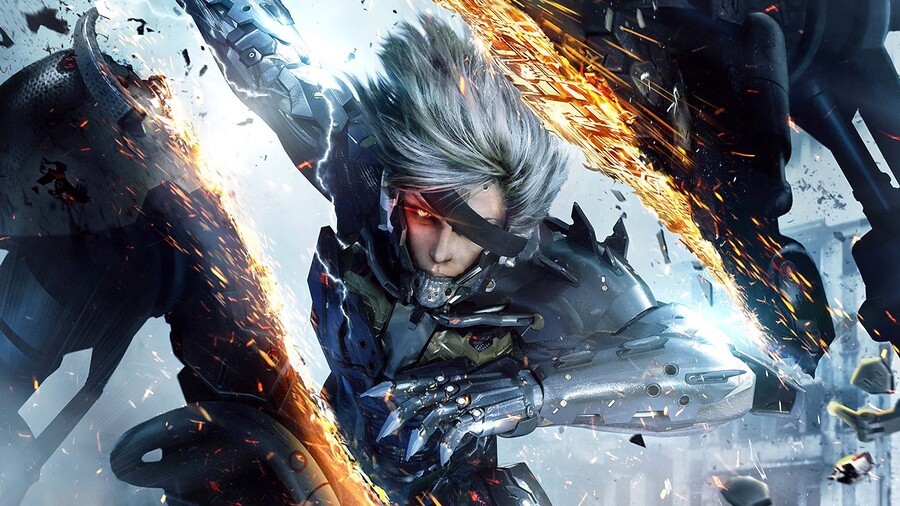 PlayStation Plus is just getting silly now. Every month we expect the quality of the service to take an overdue plunge, but it somehow manages to defy our expectations every single time. That's certainly the case in November, with the platform holder lining up an absolute screamer of a selection for European subscribers. Alright, there may technically be one less game than usual – but quality almost always trumps quantity.
First and foremost, cutting into next month's lineup is the excellent Metal Gear Rising: Revengeance, which will be available to download from 23rd October. The ridiculous swashbuckling adventure stars loved-and-loathed cyborg Raiden, and is set shortly after the events of Metal Gear Solid 4: Guns of the Patriots. It'll be joined on the same date by Capcom's futuristic action game, Remember Me.
Over on the PlayStation Vita, complimentary content will include Just Add Water's delicious port of Oddworld: Stranger's Wrath HD and cross-buy racer MotorStorm RC. You'll be able to nab all of the titles for free in less than two weeks. Of course, as with any new addition, it also means the removal of a former favourite. If you still want to scoop Far Cry 3, Mafia II, Spec Ops: The Line, Street Fighter X Tekken, and Touch My Katamari, then make sure that you download them quick.
In the meantime, though, feel free to let us know what you're planning to play first. Is this the best update in PlayStation Plus' impressive history, or are you a bit disappointed by the offering? Let us know in the comments section and poll below.
---
Which PS Plus title are you most looking forward to in November? (14 votes)
Metal Gear Rising: Revengeance
43%
Oddworld: Stranger's Wrath HD
14%
Please login to vote in this poll.
[source blog.eu.playstation.com]