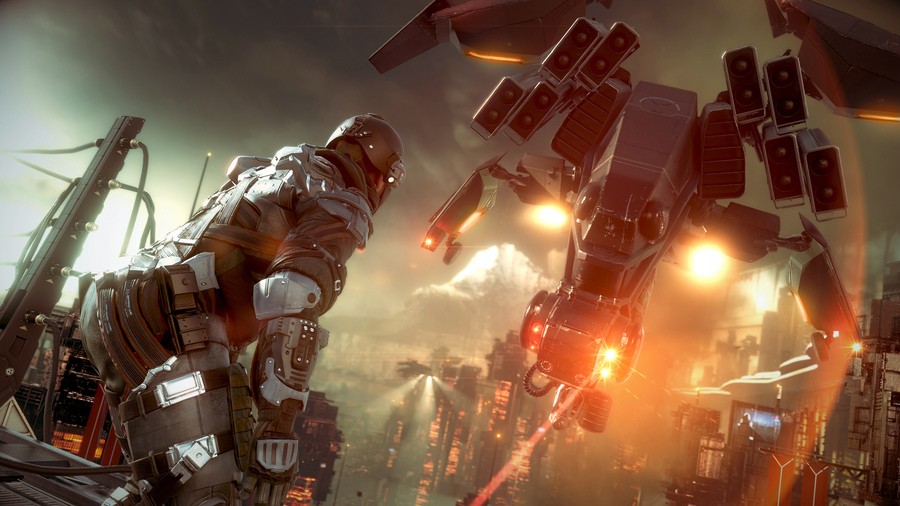 Killzone: Shadow Fall is the most pre-ordered PlayStation 4 exclusive, according to retail research by analysts Cowen and Co. The firm – which compiles data based on NPD sales statistics and Amazon.com bestseller information – found Guerrilla Games' first-person shooter to be the fifth most wanted game since E3 2013.
Unsurprisingly, the study discovered that Call of Duty: Ghosts is the hottest upcoming release, followed by Watch Dogs, Grand Theft Auto V, and Battlefield 4. Organisation analyst Doug Creutz stressed that the ranking for Rockstar Games' opus is "almost certainly" incorrect, as the majority of punters probably pre-ordered the release prior to last month's convention, where it didn't have a presence.
Still, this gives us a good snapshot of the trends coming out of the big show. Most fascinating is that Japan Studio's simplistic platformer Knack is actually performing better than both Gran Turismo 6 and Beyond: Two Souls. However, it's unclear whether console bundles are artificially inflating the title's ranking. Either way, DriveClub appears to be enjoying a less than stellar time in 17th – but again, that may be affected by the title's free PlayStation Plus version.
We've included the full list of heavy hitters below. Let us know which releases you're planning to pick up in the comments section.
1. Call of Duty: Ghosts (73)
2. Watch Dogs (69.6)
3. Grand Theft Auto V (58.4)
4. Battlefield 4 (54.7)
5. Killzone: Shadow Fall (30.3)
6. Assassin's Creed IV (29.2)
7. Forza 5 (18.8)
8. Diablo III (18.2)
9. Batman: Arkham Origins (17.2)
10. Dead Rising 3 (15.0)
11. Ryse (13.2)
12. Saints Row IV (10.1)
13. Knack (7.7)
14. Gran Turismo 6 (5.0)
15. Beyond: Two Souls (3.3)
16. Wolfenstein: The New Order (3.2)
17. Drive Club (3.0)
18. Splinter Cell: Blacklist (2.9)
19. The Bureau: Xcom Declassified (0.4)
20. South Park: The Stick of Truth (0.2)
[source computerandvideogames.com]