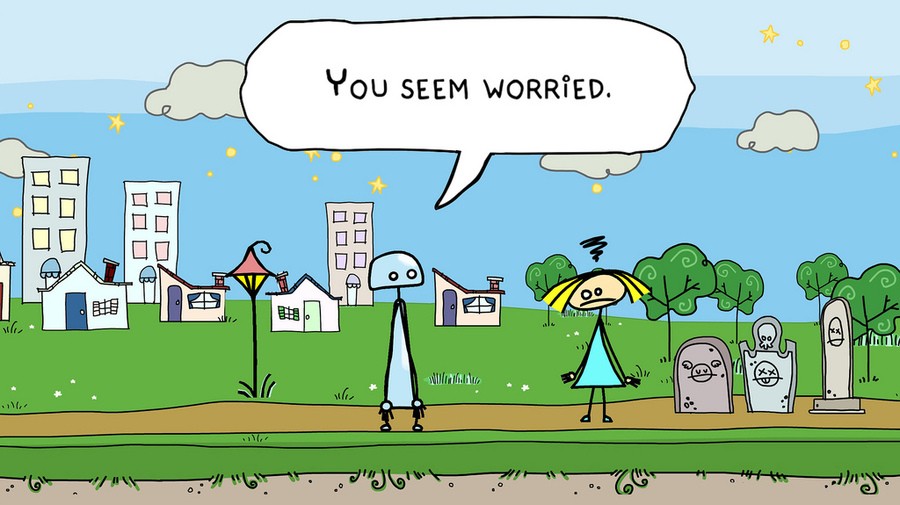 Sony certainly isn't messing around with its all-new indie push. The company has laced up its Super Hi-Tops and reached out to ToeJam & Earl creator Greg Johnson, whose new studio HumaNature is working on an original title named Doki-Doki Universe for the PlayStation 3, Vita, and PlayStation 4. Yeah, that's a lot of platforms.
The ambiguous release is pitched as a fusion of RPG, simulation, and interactive story. In it, you play as an abandoned robot named Model QT377665 who's been left on an asteroid by his human family. After precisely 11,432 days, the character decides to explore the galaxy, where he interacts with a variety of living creatures.
The campaign promises a huge "simulated" universe, packed with interactive stories. As you progress, you'll be able to complete personality tests and share them with your friends. The game will be available as a free download, which will allow you to send animated messages to various different platforms (including smartphones). You'll need to pay to unlock the full adventure, though.
Honestly, we're not entirely sure we understand the moment-to-moment gameplay of the release – but that's exciting in a way. We adore the art direction, so we're eager to learn more about this over the coming weeks.
[source blog.us.playstation.com]