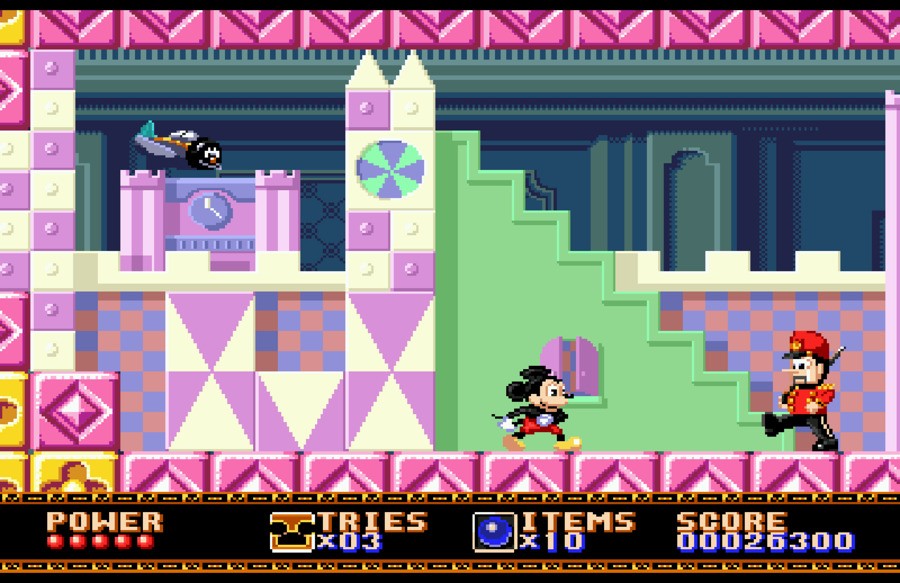 There's no need to rub your eyes in disbelief: it looks like SEGA really is re-releasing 16-bit classic Castle of Illusion Starring Mickey Mouse for the PlayStation 3 and Vita. Our slightly green sister site Pure Xbox [via VGLeaks] picked up on an Xbox Live Arcade pack shot, which corroborates with a slew of Brazilian ratings from earlier in the year. While the artwork could merely be a fan mock up, it's unlikely that an official classifications board would grade a title that turns out to be a load of old hocus-pocus.
Of course, you should probably temper your expectations if you're anticipating a full visual overhaul. The listing on the Brazilian website mentions "1990" as the year of production, suggesting that this is a bog-standard port akin to Virtua Fighter 2 and Sonic the Fighters. Still, that's enough for us, as the game is an all-time classic. Just think how sharp those pixels are going to look on the Vita's striking OLED screen.
SEGA, for what it's worth, hasn't commented on the title just yet – but we can't imagine that it's too far away at this point. Are you eager to return to the Castle of Illusion? Let us know in the comments section below.
[source vgleaks.com, via portal.mj.gov.br, purexbox.com]