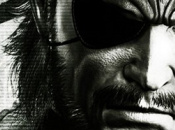 Tweets from the legendary Hideo Kojima have revealed that the high-definition remake of Metal Gear Solid: Peace Walker will run at 60FPS on PlayStation 3
"60 frames per second in HD… It's the best! Say peace!" said Kojima in one Tweet alongside images of the game. The high-definition version of Peace Walker is set to be joined by Metal Gear Solid 2 and Metal Gear Solid 3: Snake Eater on..