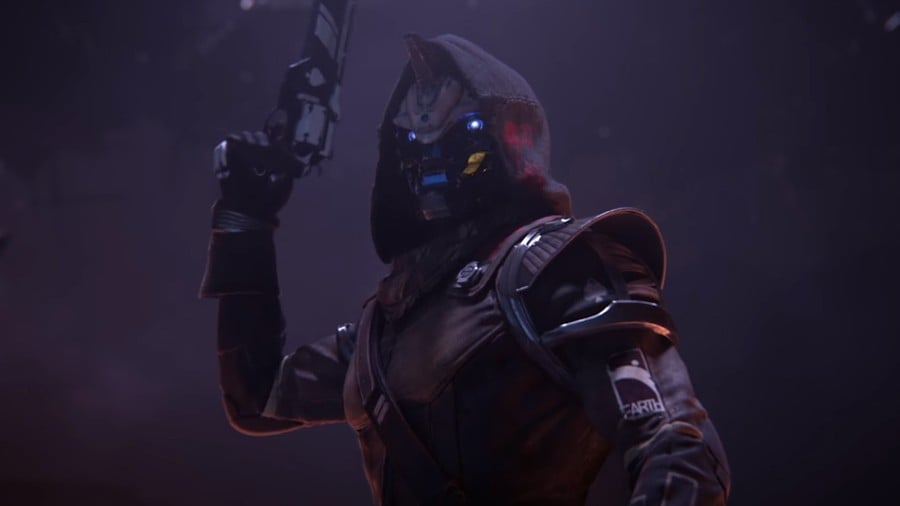 For those of you living under a rock, Cayde-6 meets his end in the opening mission of Destiny 2: Forsaken. However, we'll always have something to remember him by in the form of his recognisable hand cannon, the Ace of Spades. There's an exotic quest that ultimately leads you to getting your hands on it, and here's how to complete it.
Please note that Destiny 2: New Light players will need to own the Forsaken expansion in order to start this quest.
How to complete the Cayde's Will exotic quest
Complete the campaign
Just like so much of Destiny 2: Forsaken's content, you'll have to complete the campaign before you can even make a start on this quest. Once you do though, Banshee-44, the Gunsmith, will call you over for a chat in the Tower where he'll hand you the next step of the quest.
Head over to Gambit
Next, you need to get down and dirty in the new PvE Gambit mode. Here, you must kill five invading players with any Hand Cannon, and it's important to distinguish what this mean exactly. You need to kill Guardians that invade your side of the arena. You won't make any progress if you invade the enemy team's match and get eliminations there.
Run some strikes
For the next step, you need to get 250 kills with a Hand Cannon in strikes. Simply fire up the Vanguard Strike playlist from the director and you should have this step finished off after four or five strike completions.
Precision kills in the Crucible
Now it's time to head into the Crucible, where you're tasked with getting 25 precision kills with any Hand Cannon. This basically means you need to be aiming for the head at all times, otherwise the eliminations won't count towards the quest.
Finding Cayde's cache locations
Cayde-6 loved to hide things throughout the entirety of the Destiny universe, and next we're given the task of finding four of his secret caches. We'll refer you to this excellent video from Datto who goes into detail about every cache's location:
Complete Ace in the Hole
With that done, the final step of the quest reveals itself. You need to head to planet Titan to complete a mission named Ace in the Hole. It comes with a recommended power level of 460 so most Guardians should breeze through it at this point without any trouble. Head back to Banshee-44 after completion and the Ace of Spades will be yours.
---
How are you finding your new Ace of Spades? Pay your respects to Cayde-6 in the comments below, and check out our other Destiny 2: Forsaken guides:
Destiny 2: Forsaken - How to Get a Bow
Destiny 2: Forsaken - How to Unlock New Supers for Every Class
Destiny 2: Forsaken - How to Trigger Heroic Public Events in the Tangled Shore
Destiny 2: Forsaken - How to Level Up to 500 Power and Beyond
Destiny 2: Forsaken - How to Beat the Main Campaign
Destiny 2: Forsaken - How to Access the Dreaming City