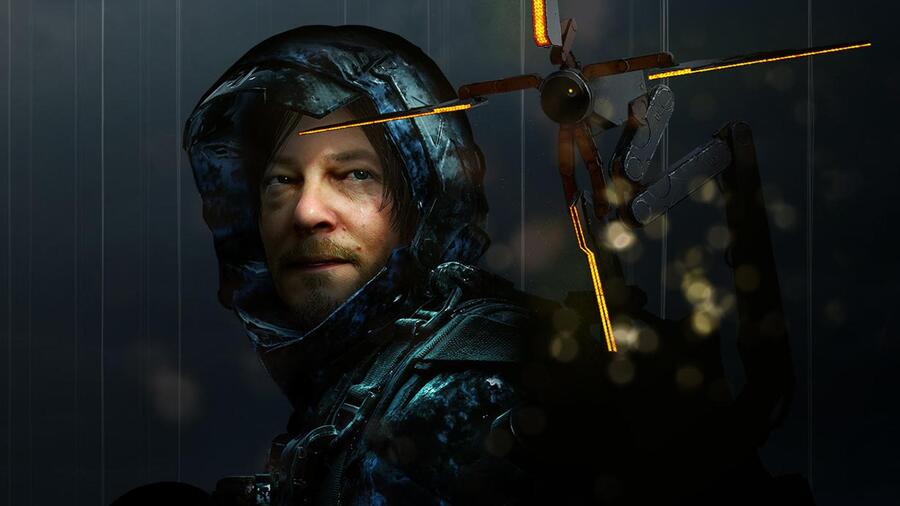 Death Stranding is fast approaching; we're just a couple of months away from Hideo Kojima's latest on PlayStation 4. The game has been a real enigma since the first teaser, and while the mystery remains largely intact, we can't wait to dive in and uncover all its secrets. One aspect of the title that has people less excited is its cover art, a close-up shot of protagonist Sam Porter Bridges looking a bit worried.
Creating cover art that's both marketable and easy on the eye is a yin and yang that's existed in media for decades, and we can't imagine it's easy to be truly original these days. Whatever you think of the official box art, its primary job is to make people pick the game off the shelf. There's definitely a science behind all the stoic heroes stood loud and proud in the centre of modern covers.
But to heck with all that. Here's a really cool idea for Death Stranding's retail edition:
It's the brainchild of Brian Kaufhold and his girlfriend. As you can see, it features a transparent orange case with detailing to make it look like one of the BB containers. It allows you to see inside to the disc, which bears the image of the Bridge Baby. The impression is a box that looks like the incubator worn by Sam throughout the game. It's pretty great, and Kojima agrees; he retweeted it, as he's wont to do with fan creations.
What do you think of this? Is this creative idea a good alternative to the official cover? Plug yourselves into the comments below.
[via twitter.com]