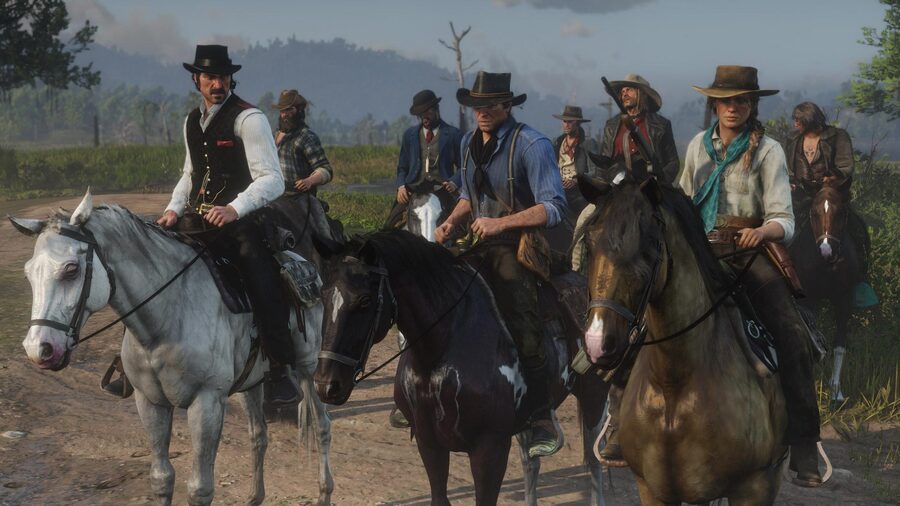 Update (20th May 2019): Rockstar has issued a statement to Eurogamer regarding this bizarre occurrence: "The issue affecting some players in Red Dead Online that was causing reduced numbers of animals in session and other knock-on effects has been resolved," the company says. Turns out it was just a bug after all.
---
Original Story: Red Dead Redemption 2's multiplayer component, Red Dead Online, has just recently left its open beta state, but it seems some strange stuff is now happening in the online Old West. Multiple players are reporting sightings of masses of deceased, skinned horses.
This is just one example of the bizarre phenomenon, but the Red Dead Redemption subreddit is peppered with similar screenshots and videos. Even more strange is other users are reporting a total lack of NPCs, including wildlife. For some, the open world has become one huge ghost town, with only shopkeepers in their rightful place.
It's probably a bug, right? Well, some are saying it's intentional. The appearance of all the horse corpses could apparently refer to a true story about a man named Charles Winchester, who slaughtered 30 horses after someone stole his dead wife's necklace. Says Reddit user N8-97: "Nobody saw Charles for about 6 months after the event and everyone thought he was dead. He'd actually been rounding up similar looking horses, killing them and adding them to the pile as some kind of twisted revenge. When authorities found him he was arrested and sentenced to death for animal cruelty." It should be said that this could be a load of nonsense.
The truth is, no one is quite sure what's going on. Rockstar has yet to pass comment on either the mass horse graves or the disappearance of life from Red Dead Online. It seems like a huge bug to us, but we won't know until the publisher says something. What do you think? Have you spotted anything like this in the game? Flog a dead horse in the comments below.
[source reddit.com, via eurogamer.net]