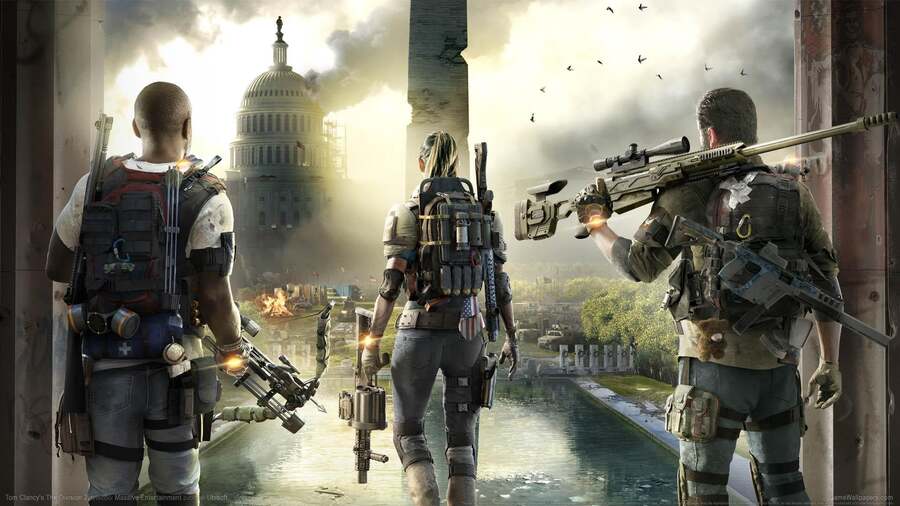 How do you get the exotic sidearm known as Liberty in The Division 2? Every one of the game's numerous exotic weapons requires quite the investment, and the Liberty is no different. Here's how to make it a permanent part of your loadout.
How to Get the Exotic Liberty Sidearm in The Division 2
Here's how you get the Liberty sidearm in The Division 2.
Get a D50 Pistol
This might actually be the hardest step of the process because getting a D50 Pistol to drop is entirely based on RNG. This sidearm forms a part of the blueprint that crafts the Liberty at the end of it all, and so you need to be on the lookout for one at all times.
It's a high-end item, so it'll most likely drop as you progress through the endgame. If you ever see a D50 Pistol drop, make sure to store it in your stash back at the White House. You'll need it later on.
Complete the Capitol Building Stronghold
You'll complete this step as part of the story once the level 30 Capitol Building Stronghold becomes available. Complete it and killing Kendra Nelson at the end will drop the Pistol: Trigger & Mechanism component.
Complete American History Museum on Hard Difficulty
Every one of the following components are guaranteed drops, so while the missions might not be easy, the process is still very straight forward. Next, you're going to need to beat the American History Museum mission located in the East Mall district on hard difficulty. Killing Captain Briggs at the end will drop the Pistol: Receiver & Paint Job component.
Complete Viewpoint Museum on Hard Difficulty
After that, you're going to want to head to the Viewpoint Museum mission in the Federal Triangle district. Once again, beat the level on hard difficulty and Staff Sergeant Carl Wade will drop the Pistol: Sight & Rail component.
Complete Space Administration HQ on Hard Difficulty
Finally, the Space Administration HQ mission in the Southwest district is your last stop. Complete it on hard difficulty and Master Sergeant Steve "Junior" Quiroz will drop the Pistol: Grip & Tags component, along with the Kendra's Liberty Blueprint at the end of the mission.
Obtain the Liberty Sidearm at the Crafting Bench
Once you've gathered every component needed, head back to the White House. Grab the D50 Pistol you've been storing in your Stash and head over to the Crafting Bench to the left of the main entrance. From here, select Weapons and scroll down to the Exotic tab. With all components in your inventory, you'll now be able to craft the exotic Liberty sidearm.