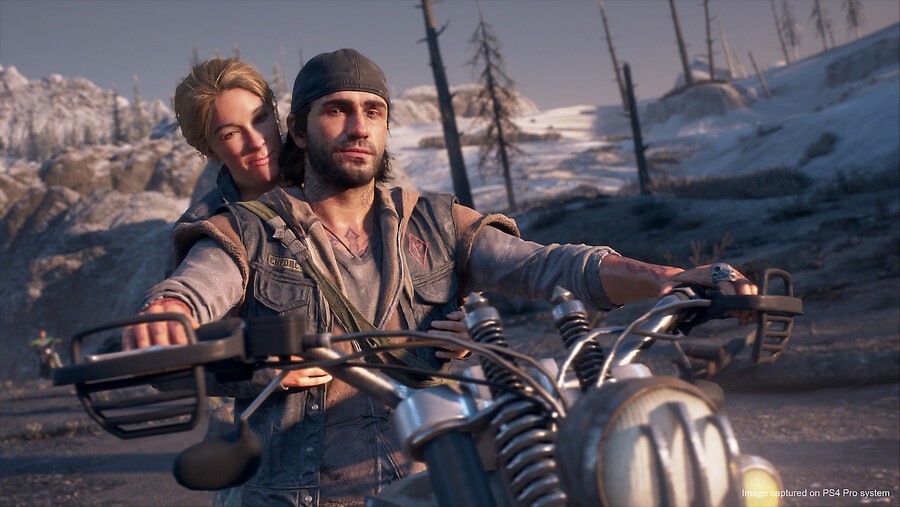 It's been a long wait, but Sony Bend will finally make its PlayStation 4 debut with Days Gone later this month – and we can confirm that we've already spent a good 10 hours on the back of protagonist Deacon St John's bike. While we can't share any impressions from the final build just yet, you can read our thoughts from a recent preview event through here.
But we'll have a lot more on the anticipated exclusive starting 25th April, from 1PM BST. That's when the global embargo for the release lifts. We've included various time zones below so you know when to start hitting F5 on Push Square's homepage.
When Does Days Gone's Review Embargo Lift?
Thursday, 25th April 2019
North America: 5am PDT / 6am MDT / 7am CDT / 8am EDT
UK/Ire: 1pm BST
Europe: 2pm CEST / 3pm EEST
Asia/Oceania: 9pm JST / 8pm AWST / 10pm AEST
While the embargo lifting less than a day prior to the title's launch may be sounding some alarms, it's worth noting that critically acclaimed first-party games like Astro Bot Rescue Mission, Marvel's Spider-Man, and even Bloodborne had similar embargoes – and they turned out alright, didn't they? See you in a couple of weeks.