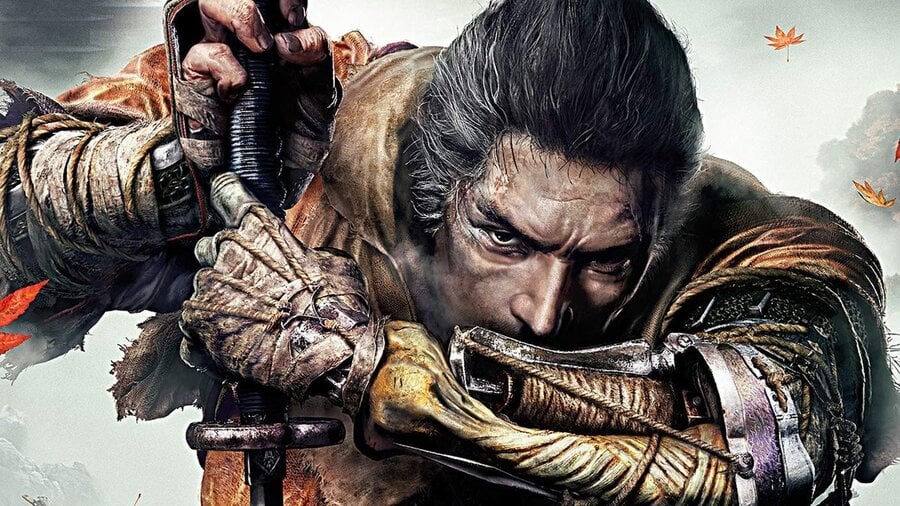 Sekiro: Shadows Die Twice has done very well in Japan, where it's managed to immediately top the software charts. The brutal action title sold a hefty 158,000 copies on PS4, a strong figure that suggests it's been a hit for developer From Software and publisher Activision. Well deserved, we'd argue.
Below that, the latest Super Robot Wars game entered in second place, moving 88,000 copies on Sony's system. Elsewhere, the new Atelier title jumped in at number five, and the PS4 version of Chocobo's Mystery Dungeon: Every Buddy! dashed into sixth. All told, a solid week for PS4 software.
Hardware numbers are also holding steady for Sony. The PS4 appears to be on an upward trend right now, almost breaking 40,000 units.
Hardware sales
Switch – 56,099 (56,954)
PlayStation 4 – 27,061 (25,015)
PlayStation 4 Pro – 7,834 (7,206)
New 2DS LL – 4,731 (4,040)
2DS – 2,300 (793)
New 3DS LL – 912 (892)
PlayStation Vita – 376 (870)
Xbox One X – 63 (91)
Xbox One – 28 (45)
Software sales
[PS4] Sekiro: Shadows Die Twice (From Software, 03/22/19) – 157,548 (New)
[PS4] Super Robot Wars T (Limited Edition Included) (Bandai Namco, 03/21/19) – 88,093 (New)
[NSW] Super Robot Wars T (Limited Edition Included) (Bandai Namco, 03/21/19) – 44,051 (New)
[NSW] Chocobo's Mystery Dungeon: Every Buddy! (Square Enix, 03/21/19) – 28,509 (New)
[PS4] Atelier Lulua: The Scion of Arland (Limited Editions Included) (Koei Tecmo, 03/21/19) – 27,734 (New)
[PS4] Chocobo's Mystery Dungeon: Every Buddy! (Square Enix, 03/21/19) – 21,041 (New)
[NSW] Super Smash Bros. Ultimate (Nintendo, 12/07/18) – 21,008 (2,974,153)
[NSW] New Super Mario Bros. U (Nintendo, 01/11/19) – 17,827 (534,367)
[PS4] Devil May Cry 5 (Capcom, 03/08/19) – 15,353 (164,703)
[PS4] The Division 2 (Limited Edition Included) (Ubisoft, 03/15/19) – 15,186 (79,003)
[PS4] Dead or Alive Xtreme 3: Scarlet (Koei Tecmo, 03/21/19) – 12,958 (New)
[NSW] Mario Kart 8 Deluxe (Nintendo, 04/28/17) – 12,504 (2,190,792)
[NSW] Atelier Lulua: The Scion of Arland (Limited Editions Included) (Koei Tecmo, 03/21/19) – 12,473 (New)
[NSW] Pokemon: Let's Go, Pikachu! / Let's Go, Eevee! (Bundle Editions Included) (Nintendo, 11/16/18) – 10,727 (1,546,944)
[NSW] Super Mario Party (Bundle Version Included) (Nintendo, 10/05/18) – 9,288 (1,064,507)
[NSW] Minecraft: Nintendo Switch Edition (Bundle Version Included) (Microsoft, 06/21/18) – 9,136 (649,961)
[NSW] The Legend of Zelda: Breath of the Wild (Limited Edition Included) (Nintendo, 03/03/17) – 8,585 (1,334,410)
[NSW] Splatoon 2 (Bundle Version Included) (Nintendo, 07/21/17) – 7,891 (2,970,723)
[PS4] One Piece: World Seeker (Bandai Namco, 03/14/19) – 7,737 (58,777)
[NSW] Dead or Alive Xtreme 3: Scarlet (Koei Tecmo, 03/21/19) – 7,075 (New)
[via 4gamer.net, gematsu.com]