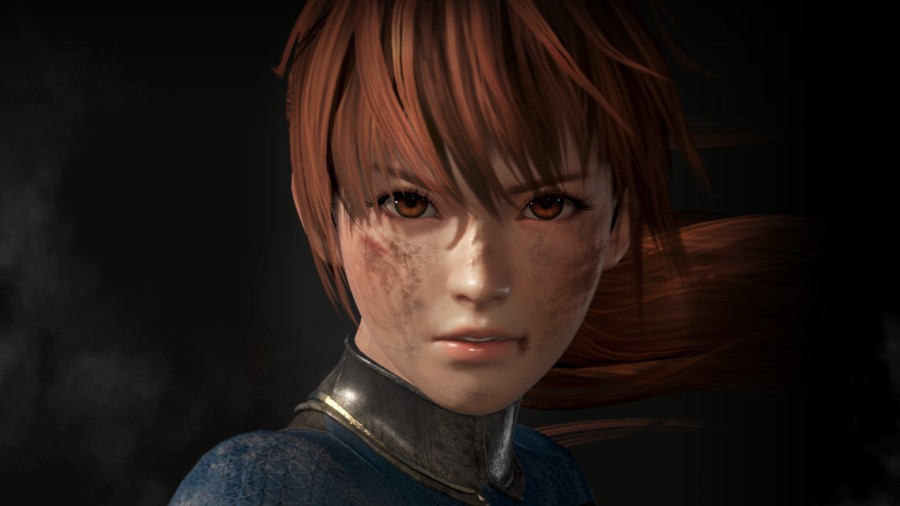 Dead or Alive 6 has topped the latest Japanese software charts, but not by much. Only just beating out the evergreen Super Smash Bros. Ultimate, Koei Tecmo's fighter managed a meagre 26,000 copies. We're hoping that Dead or Alive 6 did a bit better digitally, because that total is pretty darn low, and it's only going to get lower.
Left Alive scraped into the top five as well, but much like Dead or Alive, 18,000 copies is barely worth a mention. ANTHEM, meanwhile, is sticking it out in fourth after topping the charts last week.
And as per usual, there's not much to say about PS4 hardware numbers. Sony's console continues to sit around the 20,000 mark across the standard PS4 and PS4 Pro.
Hardware sales
Switch – 68,666 (53,270)
PlayStation 4 – 11,871 (10,632)
PlayStation 4 Pro – 7,986 (6,956)
New 2DS LL – 6,202 (3,388)
PlayStation Vita – 3,287 (3,600)
New 3DS LL – 1,203 (1,052)
2DS – 116 (113)
Xbox One X – 67 (51)
Xbox One – 23 (21)
Software sales
[PS4] Dead or Alive 6 (Square Enix, 03/01/19) – 26,442 (New)
[NSW] Super Smash Bros. Ultimate (Nintendo, 12/07/18) – 25,617 (2,909,033)
[NSW] New Super Mario Bros. U Deluxe (Nintendo, 01/11/19) – 24,436 (479,443)
[PS4] Anthem (Limited Edition Included) (Electronic Arts, 02/22/19) – 20,368 (98,306)
[PS4] Left Alive (Square Enix, 02/28/19) – 17,622 (New)
[NSW] Pokemon: Let's Go, Pikachu! / Let's Go, Eevee! (Bundle Editions Included) (Nintendo, 11/16/18) – 12,864 (1,514,711)
[NSW] Mario Kart 8 Deluxe (Nintendo, 04/28/17) – 12,369 (2,154,698)
[PS4] Kingdom Hearts III (Limited Edition Included) (Square Enix, 01/25/19) – 10,983 (781,051)
[NSW] Zoids Wild: King of Blast (Takara Tomy, 02/28/19) – 10,030 (New)
[NSW] Super Mario Party (Bundle Version Included) (Nintendo, 10/05/18) – 9,900 (1,037,559)
[NSW] Darius Cozmic Collection (Limited Edition Included) (Taito, 02/28/19) – 9,495 (New)
[NSW] Splatoon 2 (Bundle Version Included) (Nintendo, 07/21/17) – 8,986 (2,947,577)
[PS4] Jump Force (Bandai Namco, 02/14/19) – 8,655 (103,020)
[NSW] Minecraft: Nintendo Switch Edition (Bundle Version Included) (Microsoft, 06/21/18) – 8,638 (624,521)
[NSW] The Legend of Zelda: Breath of the Wild (Limited Edition Included) (Nintendo, 03/03/17) – 7,694 (1,307,507)
[PS4] NieR: Automata Game of the YoRHa Edition (Square Enix, 02/21/19) – 6,625 (27,950)
[PS4] Far Cry: New Dawn (Ubisoft, 02/15/19) – 6,000 (44,668)
[PS4] Resident Evil 2 (Z Version and Limited Edition Included) (Capcom, 01/25/19) – 4,505 (348,778)
[NSW] Doraemon: Nobita's Chronicle of the Moon Exploration (FuRyu, 02/28/19) – 3,370 (New)
[PS4] Catherine: Full Body (Limited Edition Included) (Atlus, 02/14/19) – 3,000 (61,855)
[via 4gamer.net, gematsu.com]