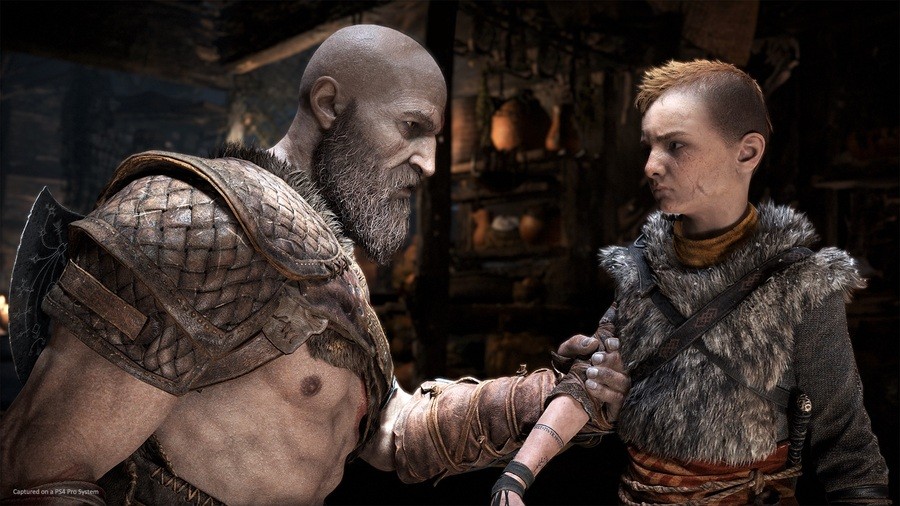 Say what you want about outspoken game designer David Jaffe, but he was one of the key creators behind what is now a series synonymous with PlayStation. God of War was a hit from the very start, with gorgeous visuals, a larger than life story, and blood-soaked gameplay. The latest game in the series, the PS4 exclusive Norse adventure, was a huge success too, further cementing the name in the minds of modern players.
However, the original game was a hair's breadth away from being called something completely different. In a fun Twitter exchange between Jaffe and Cory Barlog, the conversation surrounding the franchise's title included three contenders. The team was unable to settle on one, so they put the names in a hat and pulled one out at random. We ended up with God of War, obviously, but it's entirely possible we could've been referring to the games as either Dark Odyssey or At the Hands of the Gods.
We think the right name was selected, but we're not so sure about the method of selecting a title from a hat. Still, it's always interesting to get a peek behind the creative curtain. What do you think of God of War's potential alternative titles? Would you have preferred one of the other names, or did they choose the right one? Pull your comment out of a hat in the comments below.
[source twitter.com, via dualshockers.com]