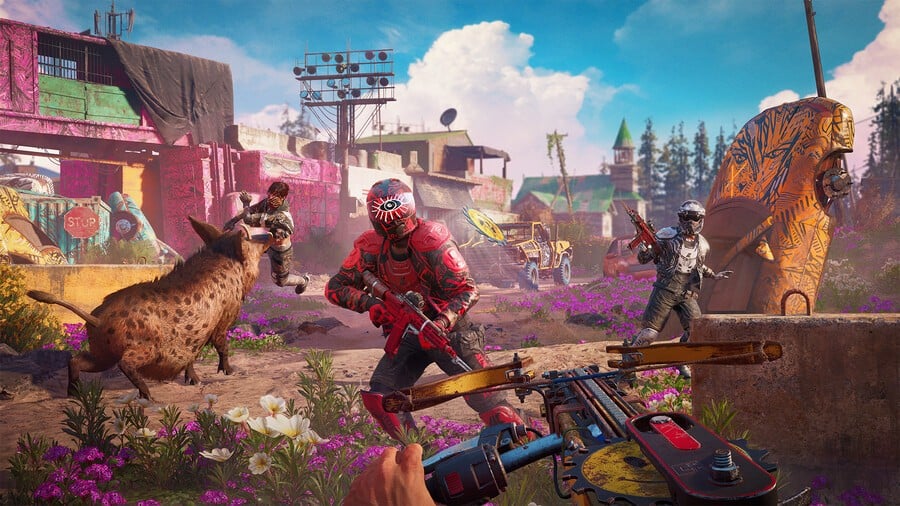 Last week saw the arrival of a few new games, but it's Far Cry: New Dawn that takes the top spot at UK retail. The series has always sold well, and Far Cry 5 was one of last year's best selling games overall. However, despite debuting at number one, New Dawn's opening week was dramatically down on the previous title, selling 86.5 per cent less. As ever, this doesn't account for digital purchases, which may be higher.
Metro: Exodus arrives in second place, and has performed better at retail than the previous game, Metro: Last Light. When you add on digital sales, it seems the title has done very well for itself. Meanwhile, manga brawler Jump Force debuts at number four, which isn't bad for a relatively niche fighting game.
The rest of the top 10 simply sees everything else slipping down to fit these new competitors in, with Red Dead Redemption 2 in third and Kingdom Hearts III down to eighth. Next week's chart will show where EA's ANTHEM lands following its launch on Friday.
UK Sales Charts: Week Ending 16th February, 2019
Far Cry: New Dawn
Metro: Exodus
Red Dead Redemption 2
Jump Force
FIFA 19
Resident Evil 2
New Super Mario Bros. U Deluxe
Kingdom Hearts III
Mario Kart 8 Deluxe
Call of Duty: Black Ops 4
[via gamesindustry.biz]