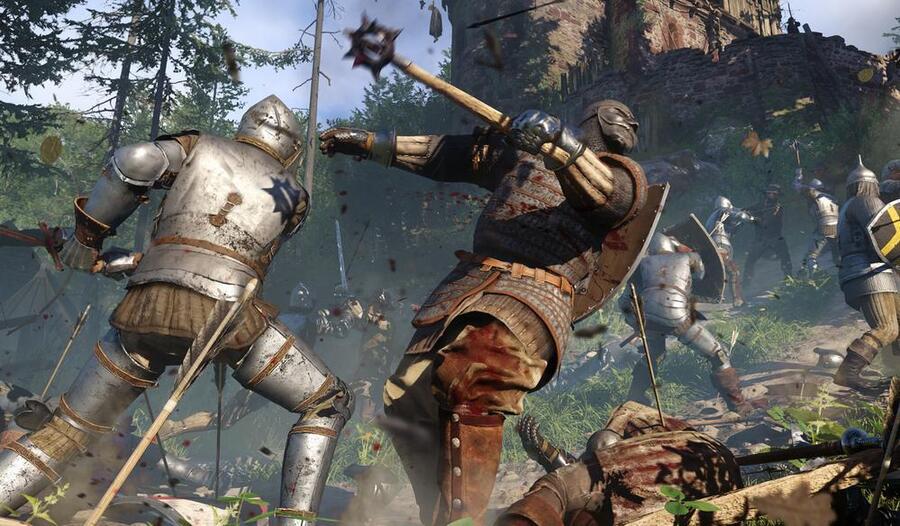 THQ Nordic's making Xbox boss Phil Spencer look like a cheapskate, as it continues to flash its chequebook in the general direction of, well, anyone it sets its eyes on. A bit like Unicron from Transformers: The Movie, the publisher has been gobbling up independent developers like there's no tomorrow – and Kingdom Come: Deliverance creator Warhorse Studios is its latest purchase.
"Warhorse Studios is one of the leading independent studios in Europe and I am proud to welcome it to the THQ Nordic group," said flush CEO Lars Wingefors. "Kingdom Come: Deliverance, which has now sold over two million copies, has been a great success since the release exactly one year ago. I look forward to continue working with the founders who will continue managing the studio under strong creative freedom for many years to come."
As alluded above, the Czech studio will continue to operate independently, with founders Daniel Vavra and Martin Klima, as well as CEO Martin Fryvalsky maintaining their current roles. "We believe that backing by THQ Nordic will give us an extra push in our mission to bring exciting games to our customers and extend the frontiers of the gaming industry," said a chuffed Fryvalsky.
In other news, THQ Nordic has also snapped up Australian publishing partner 18point2, which it hopes will strengthen its presence in the region. "We see great opportunities to establish us on a new market and through local engagement being able to offer the use of THQ Nordic's global channels to Australian game developers," Wingefors said.