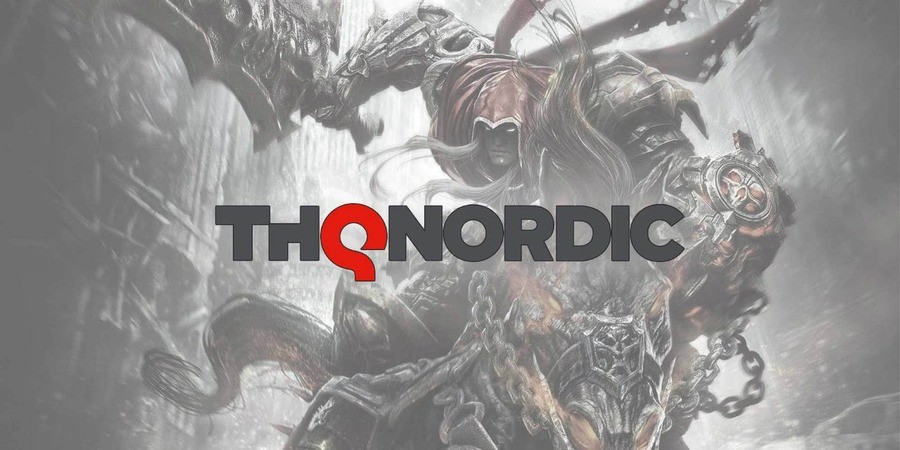 Just when you thought the games industry couldn't possibly get any dumber, THQ Nordic hosted an AMA (or Ask Me Anything) on infamous website 8chan. For those of you who don't know, the site's "infamous" because it's been delisted by Google due to its suspected inclusion of child pornography and all sorts of other shady content. Basically, it's the kind of forum that no sane company would ever want to be associated with.
But THQ Nordic apparently thought this was a good idea! As you'd expect, the organisation was underfire within minutes of it announcing the Q&A, and for once the outrage may have been justified. Mere hours later, Philipp Brock – who's the firm's PR and marketing director – commented on the situation, saying that he "personally agreed" to the session "without doing my proper due diligence to understand the history and the controversy of the site". Hmm.
"I do not condone child pornography, white supremacy, or racism in any shape or form," he wrote on the company's official Twitter account. "I am terribly sorry for the short-sightedness of my decision and promise to be far more vigorous in my assessment of these activities in the future. This was not about being edgy, this blew up and I very much regret to have done it in the first place."
While that should have been an end to the whole sorry saga, people have inevitably been digging through THQ Nordic's comments in the AMA itself, and it makes for some unsavoury reading. It talked about "working it like an alien prostitute" when asked about the Destroy All Humans franchise and even mentioned that a homophobic slur "could be from one of our upcoming games". Not exactly a great look, we're sure you'll agree.
From our perspective, this has to be one of the dumbest things we've ever seen – and the games industry is doing stupid stuff all the bloody time. You only need to read 8chan's Wikipedia page to see what it's all about – it's unfathomable to us that no one at THQ Nordic realised what it was getting into. And when you consider how the publisher's been on the ascent lately with decent games and some exciting acquisitions, this can only be seen as a smear against its reputation.
Truly asinine.
[via twitter.com]