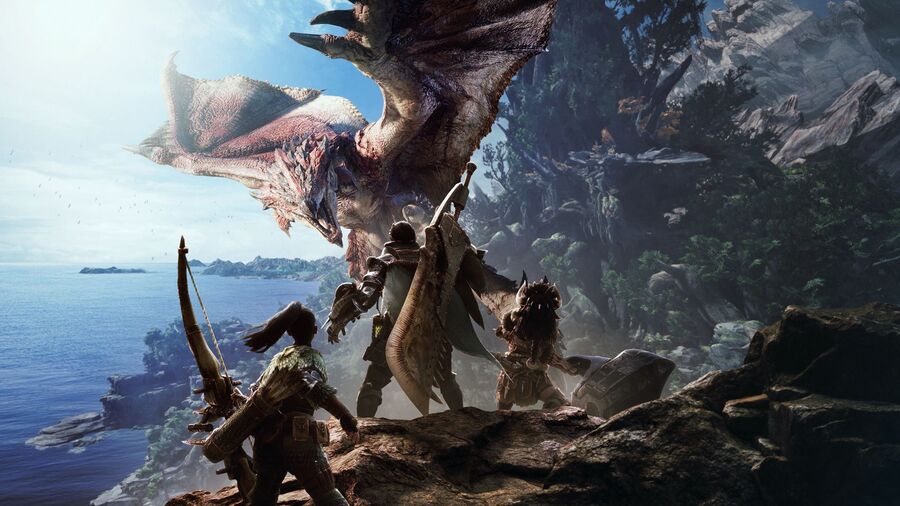 And to think, we were told time and time again that Monster Hunter was doomed as soon as it 'betrayed' its handheld fans. Launching back in January last year, Monster Hunter: World went on to become Capcom's best selling game ever, which, even after writing that numerous times over the last 12 months, is a stat that still beggars belief.
But that's not the game's only measurement of success when it comes to sales. Thanks to new figures released by Famitsu -- as translated by Gematsu -- we now know that Monster Hunter: World, on PS4 alone, was Japan's best selling game of 2018. It managed to move a whopping 2.9 million copies both at retail and digitally, topping Nintendo juggernauts such as Super Smash Bros. Ultimate, Pokemon: Let's Go, Pikachu! and Let's Go Eevee!, and Splatoon 2. Very impressive stuff, especially when you take the Nintendo Switch's hardware dominance throughout the year into account.
Earlier in 2019, Capcom said that Monster Hunter: World had shipped around 11 million copies, so we're looking at it selling roughly 8 million units outside of Japan, which is a gigantic achievement for a franchise that's always been niche outside of its homeland.
[source gematsu.com]