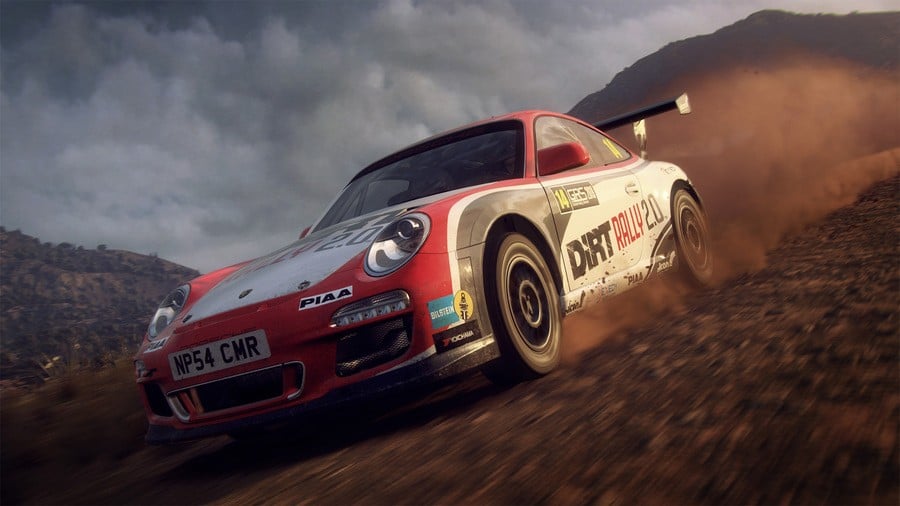 Which rally and Rallycross cars are in DiRT Rally 2.0? As with any decent racing game, the latest rally sim from Codemasters is full of vehicles to choose from, with 51 in total on day one. The publisher has already confirmed that more will come in at least two seasons of DLC, so expect that number to grow in the coming months. In the meantime, let's take a look at the starting roster of rides.
DiRT Rally 2.0 - Full car list
Here are all the cars in the game at launch.
Rally
Historic Rally H1 (FWD)
Citroen DS 21
Lancia Fulvia HF
Mini Cooper S
Historic Rally H2 (FWD)
Peugeot 205 GTI
Volkswagen Golf GTI 16V
Historic Rally H2 (RWD)
Fiat 131 Abarth Rally
Ford Escort Mk II
Opel Kadett C GT/E
Alpine Renault A110 1600 S
Historic Rally H3 (RWD)
BMW E30 M3 Evo Rally
Datsun 240Z
Ford Sierra Cosworth RS500
Lancia Stratos
Opel Ascona 400
Renault 5 Turbo
Historic Rally Group B (4WD)
Audi Sport quattro S1 E2
Ford RS200
Lancia Delta S4
MG Metro 6R4
Peugeot 205 T16 Evo 2
Modern Rally Group A
Ford Escort RS Cosworth
Lancia Delta HF Integrale
SUBARU Impreza 1995
Mitsubishi Lancer Evolution VI
Modern Rally GT
Aston Martin V8 Vantage GT4
Chevrolet Camaro GT4.R
Ford Mustang GT4
Porsche 911 RGT Rally spec (pre-order bonus)
Modern Rally R2
Ford Fiesta R2
Opel Adam R2
Peugeot 208 R2
Modern Rally NR4/R4
Mitsubishi Lancer Evolution X
SUBARU WRX STI NR4
Modern Rally R5
Citroen C3 R5
Ford Fiesta R5
Mitsubishi Space Star R5
Peugeot 208 T16 R5
SKODA Fabia R5
Volkswagen Polo GTI R5
Rallycross
Crosskarts
Super 1600
Opel Corsa Super 1600
Renault Clio RS S1600
Volkswagen Polo S1600
RX Lites
Ford Fiesta OMSE SuperCar Lites
Supercars
Audi S1 EKS RX quattro
Ford Fiesta Rallycross (MK7)
Ford Fiesta Rallycross (MK8)
Peugeot 208 WRX
Renault Megane RS RX
SUBARU WRX STI Rallycross
Volkswagen Polo R Supercar
---
We'll keep this list updated as more vehicles make their way to DiRT Rally 2.0. Which are your favourites? Are there any glaring omissions? Pick your ride in the comments below, and don't forget to check out our comprehensive beginner's guide to DiRT Rally 2.0 through the link.