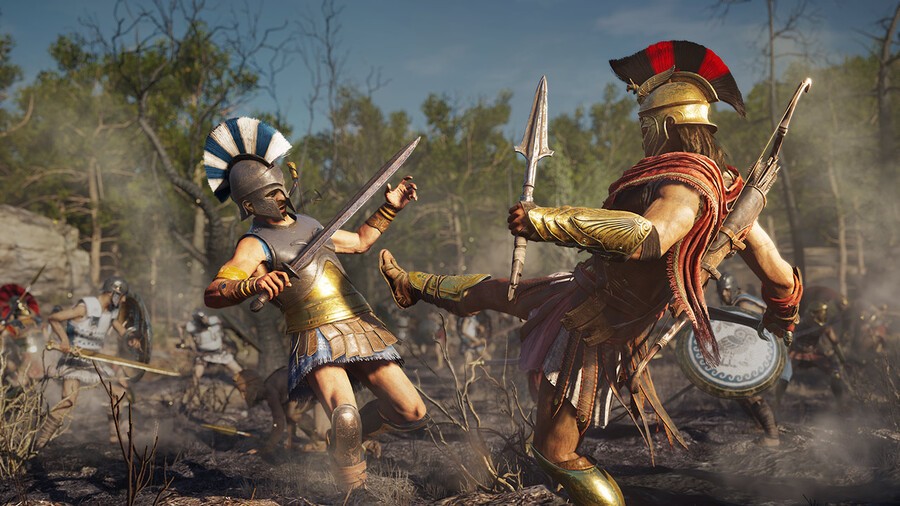 Sony, come on. It's great that the PlayStation Store in both Europe and North America has constant sales and offers, but we're all going to wind up broke. The platform holder has announced a swathe of new offers on the European Store, including a Ubisoft-specific sale as well as a 'Games Under €20' offer for, well, everything else.
The Ubisoft sale is what you expect; its big name titles are all here, including Assassin's Creed Odyssey, The Crew 2, and Far Cry 5. Arguably the best deal here is Watch Dogs 2, which is going for just £8.99. It's well worth a look through the publisher's offers, as there are some juicy discounts here.
Meanwhile, the Games Under €20 offer boasts a very broad range of titles. Dark Souls III, The Witcher 3: Wild Hunt, and The Evil Within 2 are all very agreeable prices, while smaller games like Dragon's Crown Pro and Overcooked 2 are also worth considering. There's a few noteworthy PlayStation VR games in here too, such as Superhot VR, The Persistence, and DOOM VFR.
You can check out the full list of discounts over on the PlayStation Blog. See anything you fancy? Pray for your wallet in the comments below.
[via blog.eu.playstation.com]