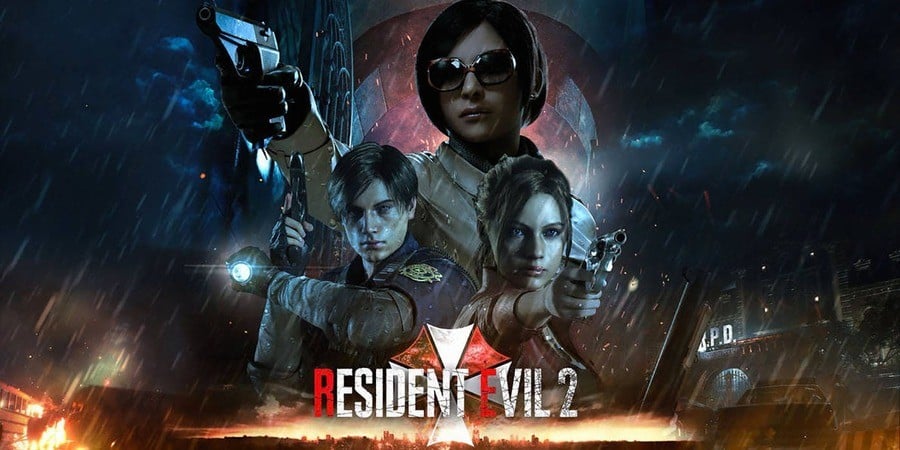 Resident Evil 2 has topped the UK sales charts – over 20 years since it last achieved the same feat. Capcom's critically acclaimed remake couldn't outperform the excellent Resident Evil 7: Biohazard, although it did still fare admirably at retail – especially when you consider that the 2017 survival horror launched on a Tuesday compared to the latest release's Friday. As always, this data only tracks physical sales.
Nevertheless, the game performed best on the PlayStation 4 by a country mile at retail, with Sony's system commanding a dizzying 74 per cent of the sales. It's going to be fascinating to see how Kingdom Hearts III fares next week, because we're expecting an even higher split for the Disney-themed role-playing release.
The rest of this week's charts are pretty uneventful, with Ace Combat 7: Skies Unknown nose-diving from second position down to sixth place – despite a respectable 51 per cent week-over-week decline. Games Industry.biz also notes that two PlayStation VR titles made the Top 40: compilation game PSVR Worlds (27th) and the outstanding Astro Bot Rescue Mission (38th). It's great to see the headset continuing to truck along.
UK Sales Charts: Week Ending 26th January, 2019
Resident Evil 2
Red Dead Redemption 2
Call of Duty: Black Ops 4
New Super Mario Bros U
FIFA 19
Ace Combat 7: Skies Unknown
Super Smash Bros Ultimate
Mario Kart 8 Deluxe
Grand Theft Auto V
Crash Bandicoot: N. Sane Trilogy
[via gamesindustry.biz]