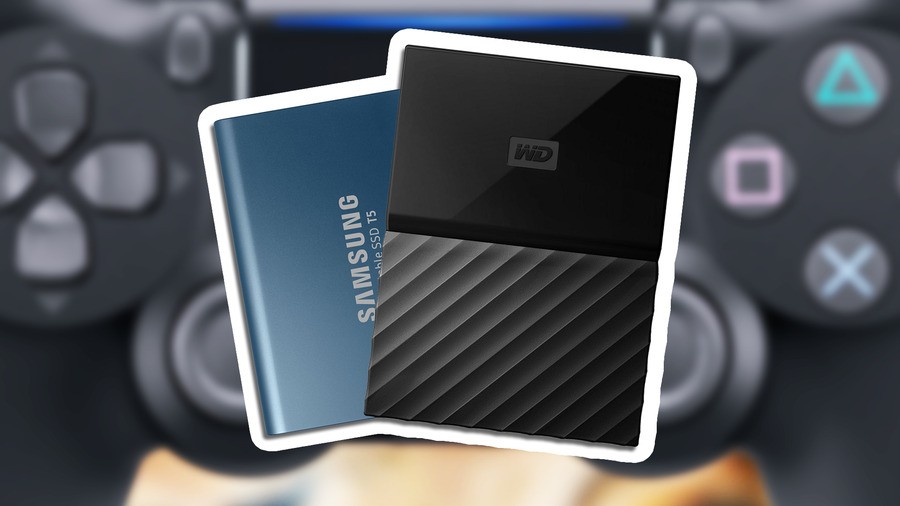 While it's still very convenient to pick up PS4 games on a Blu-ray disc, if you are anything like us you'll have been tempted by the multitude of downloadable goodies which go on sale from time to time on the PlayStation Store. Don't even mention that PS Plus backlog, before long you'll have chewed through all the internal storage on your PS4 and you'll have no option but to delete some of your bigger games and clean away that DLC.
Of course it is possible to upgrade on the internal PS4 HDD with another 2.5" internal hard drive. With all of the recent firmware updates, Sony has made the option of plugging in a USB 3.0 compatible external hard drive easier than ever. So avoid invalidating your warranty and just plug in an external HDD, that's our recommendation.
So which is the best PS4 external hard drive upgrade option for you? A lot of this will depend on your budget, we've put together some of our favourite options with varying sizes of storage (and therefore price!) for you below. Of course there is always the option of using a SSD (solid state drive) which offer faster loading times, but these are significantly more expensive. Check out the best PS4 external SSD drives through the link.
US/Canada - PS4 External Hard Drive Upgrades
UK/Europe - PS4 External Hard Drive Upgrades
---
Whichever external hard drive option you pick, you're going to be increasing the storage of your beloved PS4. Let us know what your preferred hard drive in the comments section below.