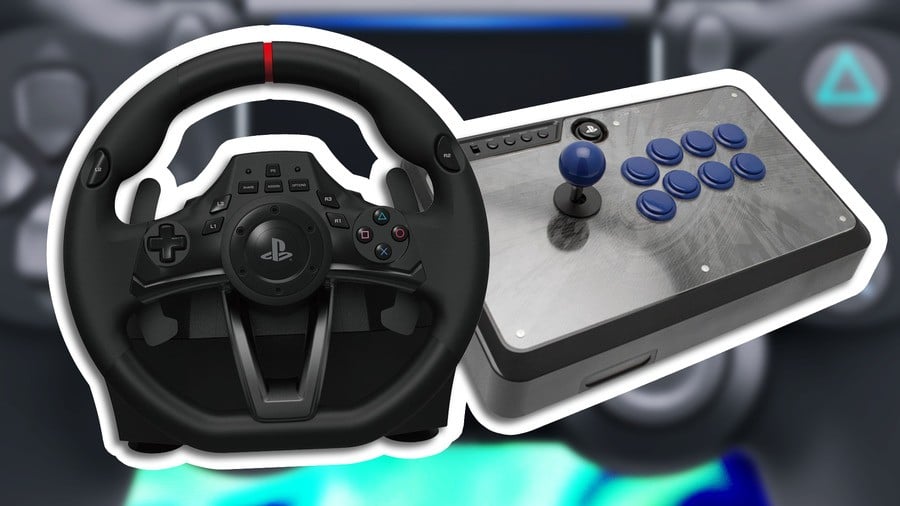 If you are looking to take your PS4 experience to the next level, aside from buying some amazing games or a snazzy 4K television, the next best thing is picking up some lovely accessories to enhance your gaming experience.
Perhaps you just need an extra DualShock controller so you can play some co-op with a buddy, but that is just the tip of the accessory iceberg these days.
Whether you're looking for the best steering wheel to show off your stuff in Gran Turismo, or would like to jump into the world of virtual reality with PlayStation VR. We've got lots of tempting accessories here for you to consider.
Grab another DualShock 4
If you are fed up of flying solo on your PS4, then picking up a second DualShock 4 controller is probably the best purchase you can make. But which colour variant will set you apart in 2018? We have some of the latest styles for you to consider. Also, check out the best PS4 co-op games and best PS4 local multiplayer games.
Best PS4 Arcade Fighting Joysticks
If you are a bit of a whizz on Street Fighter V or just want to pretend that it's still the '90s then picking up an arcade style joystick for your PS4 would be a great idea. With so many retro games on the PlayStation Store such as the ACA Neo Geo range, you'll get lots of bang for your buck with a quality stick.
Best PS4 Racing Wheels
Are you a high-speed kind of person? You're going to want a racing wheel for your PS4, then. Whether it's hardcore simulations like Gran Turismo Sport or arcade racers like DriveClub, these racing wheels will help you to set the best lap times.
Best PS4 Headphones
Sound is as much a part of video games as visuals, so unless you've got a beefy sound system that you can have cranked up at all times, you're going to want a decent pair of headphones. We've gone for three options here: budget, value, and premium. Take your pick.
Best PlayStation VR Gear
Are you looking to get into PlayStation VR, the DOOM bundle would be a good way to get started. Have you already got a PlayStation VR headset and wondering which items you should buy to go along with it? Whether it's PlayStation Move motion controllers, the PlayStation VR Aim Controller, docking stations, or more, we've included all of your virtual reality needs below.
Other PlayStation Items You Should Own
Here are a few more PS4 essentials which are worth picking up.
---
Will you be grabbing any of these PS4 accessories at all? Are there any items missing from our list that you reckon are essential for any new PlayStation owner? Enhance your experience in the comments section below.