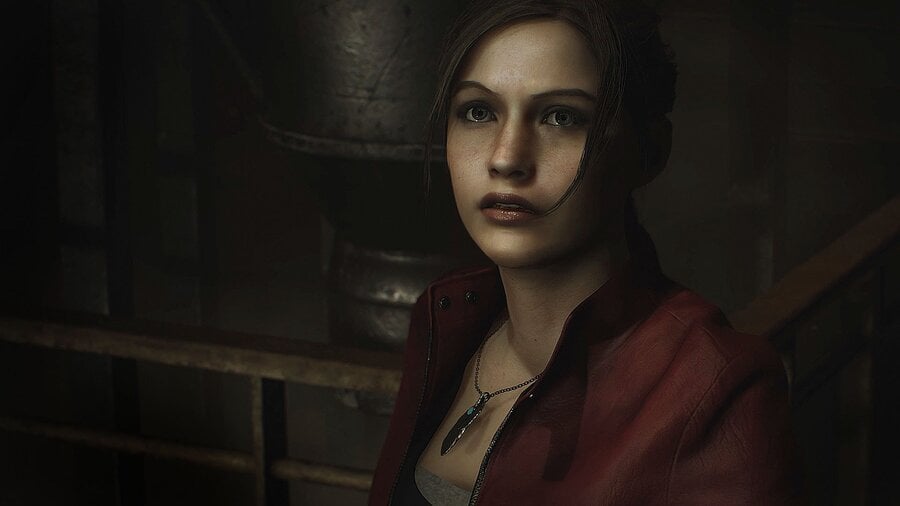 How do you fully upgrade all of Claire's guns in Resident Evil 2? There's a fair assortment of weapons to find in RE2, but they can be further improved with upgrades that you can locate in the environment. Here's where to find every one of them that can be obtained by Claire Redfield.
How to Fully Upgrade All of Claire's Guns in Resident Evil 2
Here's how you fully upgrade each and every one of Claire Redfield's weapons in Resident Evil 2.
How to Fully Upgrade the SLS 60 Handgun in Resident Evil 2
| Custom Part | Effect | Location |
| --- | --- | --- |
| Speed Loader | Greatly decreases reload time. | Leon's desk in the West Office of the Raccoon Police Department. Puzzle solution is NED for the left padlock, and MRG for the right. |
| Reinforced Frame | Enables the gun to fire special high-powered rounds. | The Safe in the Sewers Treatment Pool Room. The solution is Left 2, Right 12, and Left 8. |
How to Fully Upgrade the JMB Hp3 Handgun in Resident Evil 2
| Custom Part | Effect | Location |
| --- | --- | --- |
| High-Capacity Mag | Extends clip capacity to 26 rounds. | The Safe in the Waiting Room on the second floor of the Raccoon Police Department. The solution is Left 6, Right 2, and Left 11. |
| Laser Sight | Adds a laser sight. | Currently unknown. |
How to Fully Upgrade the MQ11 Submachine Gun in Resident Evil 2
| Custom Part | Effect | Location |
| --- | --- | --- |
| Suppressor | Reduces recoil and muzzle rise. | The locked case in the lower section of the Underground Stairs. Use the S.T.A.R.S badge to unlock. |
| High-Capacity Mag. | Extends clip capacity to 50 rounds. | This is a hidden item. Use the Roll Film acquired from the upper section of the Sewers' Workroom in the Raccoon Police Department's Darkroom on the ground floor. The developed photo will point you towards Albert Wesker's desk in the S.T.A.R.S. Office. Head there and a prompt will appear, giving you the High Capacity Mag. This prompt does not appear until you develop the film. |
How to Fully Upgrade the GM 79 Grenade Launcher in Resident Evil 2
| Custom Part | Effect | Location |
| --- | --- | --- |
| Shoulder Stock | Gives each shot a more stable trajectory. | The locker in the Elevator Controls Room. |
How to Fully Upgrade the Spark Shot in Resident Evil 2
| Custom Part | Effect | Location |
| --- | --- | --- |
| High Voltage Condenser | Reduces the time between shots. | The locker in the Laboratory Nap Room. |