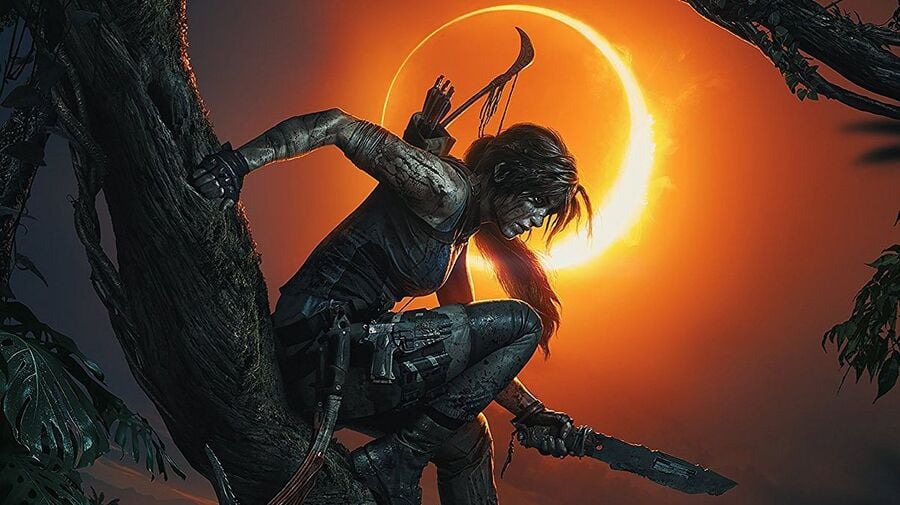 All that build up and anticipation, and Christmas is done and dusted already. Of course, there's a chance that the bearded gift bearer may have left you some new games to play, and that's why we're here once again with your regularly scheduled WAYP – the last of the year, in fact.
Sammy Barker, Editor
For the first time in a fair few years, I haven't given myself a designated Christmas game, so I've just been pottering along in some of my favourite sports titles, which has been liberating. I've been messing around a little bit in Jurassic World Evolution, but it's a bit more restrictive than I'd like it to be. I'm currently trying to resist the urge to buy Beat Saber.
Robert Ramsey, Associate Editor
I'll be hopping back into Monster Hunter: World this weekend to take on that mad Assassin's Creed crossover event. Speaking of which, I've got a couple of added quests to finish off in Assassin's Creed Odyssey. What better way to round out 2018 than to continue hammering two games that never stop giving?
Stephen Tailby, Senior Staff Writer
I was fortunate enough to receive PlayStation VR for Christmas, so naturally I'll be exploring an all new dimension of gaming. So far I've very much enjoyed the likes of Beat Saber and Moss, but I think this weekend will be all about Astro Bot Rescue Mission.
Christian Kobza, Reviewer
This weekend I'll finally finish off the main story of Assassin's Creed Odyssey and make the transition into the post game. I'm having an absolute blast and am very excited to see the zany side stories I'll run into while progressing toward that elusive Platinum Trophy.
Jacob Hull, Reviewer
Christmas is all about spending time with family and the joy that brings. So naturally I found myself playing the Lovecraftian horrors of Bloodborne on Christmas Day, thanks to Stephen's recent soapbox article. After many attempts at starting this game, this time it finally stuck. I'm four bosses down and I'm hooked in a way that rarely happens these days. Thanks, Stephen.
Jamie O'Neill, Reviewer
I'll reflect on my favourite retro and pixel-art releases on PS4 in 2018, starting with piloting a mech in the 1994 Capcom beat-'em-up Armored Warriors, and then I'll deposit a few cells with the Collector in Dead Cells. I'll also look to the future by downloading the new Burning Car theme from The Last of Us: Part II.
Liam Croft, Reviewer
I'll be continuing my quest through Dragon Quest XI: Echoes of an Elusive Age this weekend. I had a sneaky look at a walkthrough a few days back just to judge roughly how far I am into the game, and after discovering I'm not even a third of the way to the end after 22 hours, it's clear I've got a lot of work to do. I want to finish it before Resident Evil 2 releases next month, but who knows if that'll happen at this point.
Nicole Hall, Reviewer
My recent influx of Christmas gifts has thrown a further five games onto my already monstrous backlog so I've really tried to crack on with rounding off some half-finished titles. Top of my "to play" list is Cat Quest, a game chock-full of simplistic yet addictive ARPG action where I have stifled many a grin at the hands of countless cringey cat puns.
Rebecca Stow, Reviewer
Thought I didn't receive it as a gift, I finally picked up Shadow of the Tomb Raider. I've always loved this franchise so I expect I'll take to SOTTR like a duck to water. As it stands I'm an hour in and very intrigued.
---
Quite a busy New Year edition of WAYP this week, then, so let's make the comments equally active. What are you playing this weekend? You know the drill.