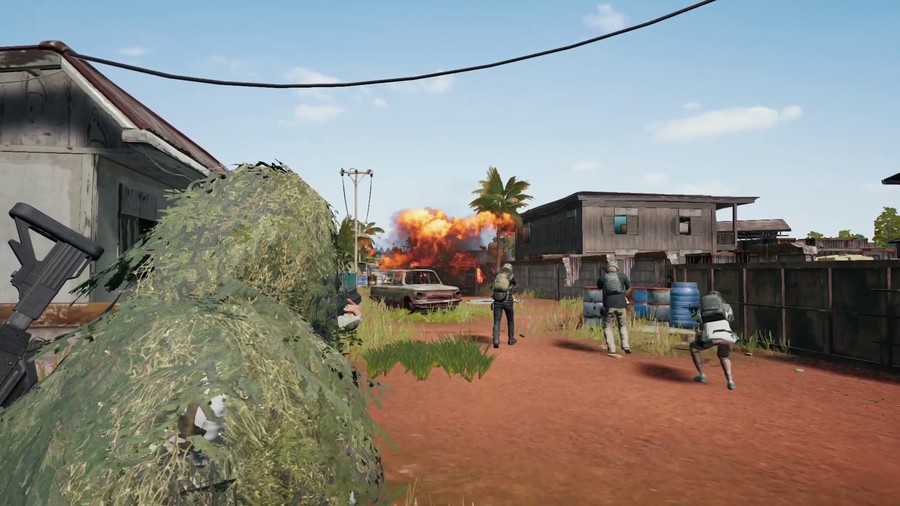 PlayerUnknown's Battlegrounds finally arrives on PS4 tomorrow, and with it of course comes a selection of digital trinkets to win. The trophy list for PUBG is now online, and it could be a pretty tricky title to Platinum if you're not much of a fighter.
There are 38 trophies in all, and a lot of them concern killing other players in a variety of ways. To achieve the top gong, you'll need to kill 50 players with grenades, 200 with a shotgun, submachine gun, or pistol, and 100 with an assault or sniper rifle. You'll also need to amass a total of 1,000 kills - probably doable in your attempts to nab the other trophies - and kill four players in a single match. Funnily enough, there's a trophy that tasks you with getting into the top 10 without defeating anyone, so it's not all about kill count.
Basically, it sounds like you'll have to play a lot of PUBG in order to get the Platinum trophy. Some will be easy to get, but there are a few here that will definitely take some time. Will you be shooting for a complete trophy collection in PUBG? Get yourself a chicken dinner in the comments below.
[via truetrophies.com]