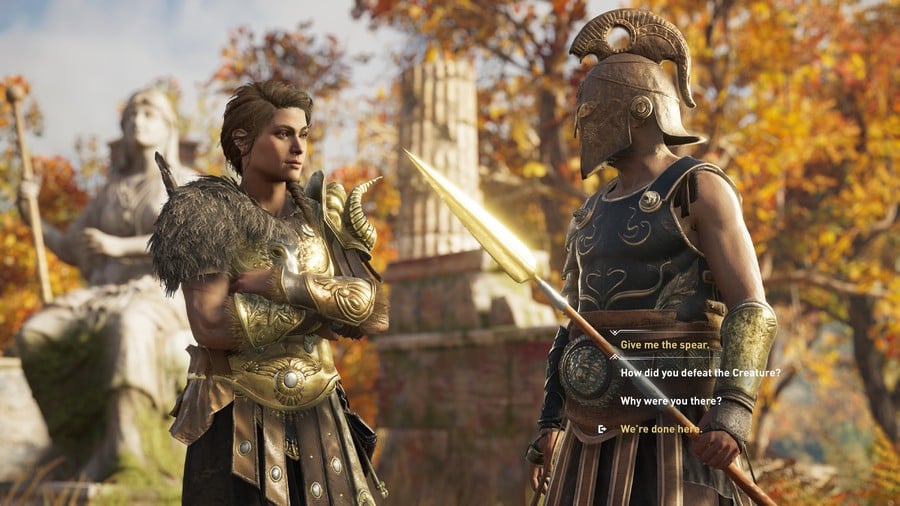 Mike Laidlaw, one of the main creative minds behind much of the Dragon Age series, left BioWare around a year ago. Since then, he's been working as a consultant throughout the industry, but now he's back at a major studio.
Today, Laidlaw's revealed that he's actually landed a job at Ubisoft Quebec as creative director on a currently unannounced project. Ubisoft Quebec is the team that spearheaded Assassin's Creed Odyssey, a game that's more of a role-playing adventure than it is a traditional Assassin's Creed title.
It's an interesting move because a part of us can't help but wonder whether Ubisoft has its own RPG property in the works. The publisher has a history of pushing various gameplay elements in Assassin's Creed before using them as a basis for their own games -- just take a look at Skull & Bones, which is built on the foundations of Assassin's Creed IV: Black Flag's naval combat.
Right now, especially with Laidlaw's involvement, it seems entirely plausible that Ubisoft could take the role-playing aspects of Assassin's Creed Odyssey and branch them off into their own thing. In any case, we're looking forward to eventually seeing what this mystery project is.
[source linkedin.com]