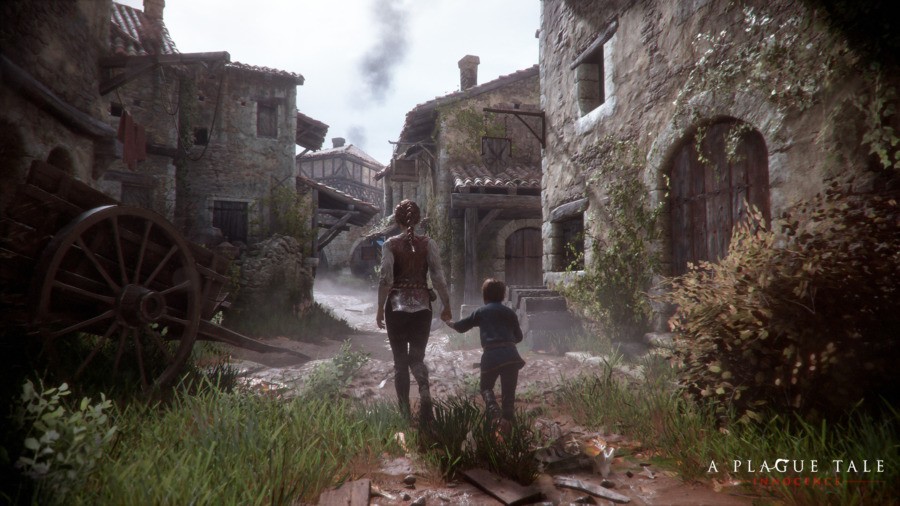 One of the most promising games currently in production at Focus Home Interactive is A Plague Tale: Innocence. The creepy looking adventure game has been moving slowly but surely forwards, and while there's still a bit of time to go before its release next year, it's looking pretty good.
The developer has released a batch of new screenshots from the game, and while they're perhaps not quite on the same level as some of PS4's most handsome titles, it's not far behind at all:
In case you're unfamiliar with A Plague Tale: Innocence, it's set in a medieval, war-torn France that's also suffering a terrible pandemic. The disease is carried by huge swarms of ferocious rats, which are the primary threat in the game. You'll also have to take down enemy soldiers as you travel across the environment, and use light sources to help you cut through the countless rodents. It's not going to be the happiest game in the world, but it sounds interesting -- we're looking forward to seeing all it has to offer.
What do you think of these new screenshots? Are you itching to play A Plague Tale: Innocence? Swarm into the comments below and let us know.
[via resetera.com]