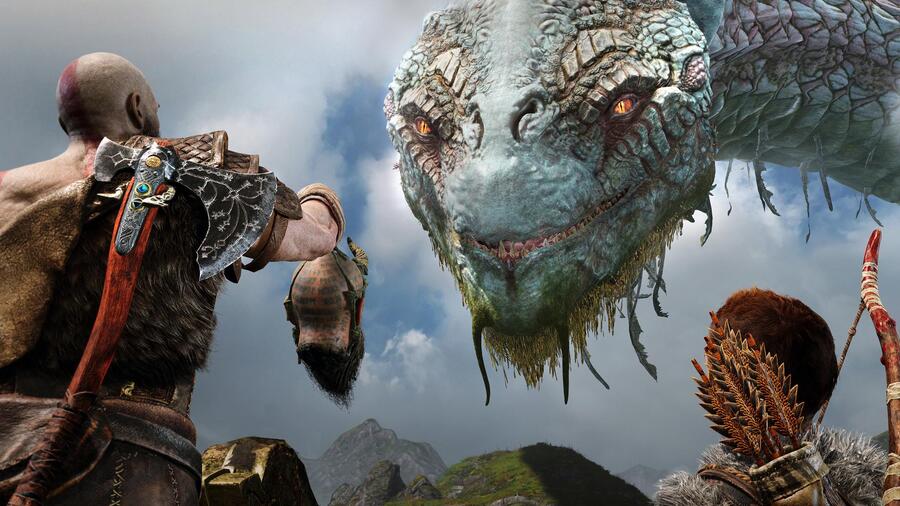 Happy belated Thanksgiving everyone! If you're in the USA, then we hope you're suitably stocked on turkey and safely navigated the Days Gone-esque hordes on Black Friday. For the rest of our readers, it's the weekend, so time to chill and play games. Here's your weekly WAYP.
Sammy Barker, Editor
I'll be playing some PSone games this weekend. Technically I'm not allowed to explain why or how, but you can probably figure it out, yeah?
Robert Ramsey, Deputy Editor
I've got an urge to return to Red Dead Redemption 2 this weekend, so I might just head back out there into the wilderness and see what kind of mad random events I can find. You just never know what's next, and that's one of the open world's greatest achievements I reckon.
Christian Kobza, Reviewer
I just polished off the Platinum Trophies for Ripto's Rage and Year of the Dragon in the Spyro: Reignited Trilogy and had a blast doing it. This weekend I'll be chipping away at my Red Dead Redemption 2 completion percentage while I digest all that food from turkey day.
Graham Banas, Reviewer
After a full week away from my PS4, I very, very badly miss my video games. And having just picked up Battlefield 5, NieR: Automata (finally!), and Firewall Zero Hour. Boy have I got some work to do!
Jacob Hull, Reviewer
I tend to use the last few weeks of the year tidying up some of my backlog before we begin writing our Game of the Year articles. I couldn't very well write mine for 2018 without first playing God of War.
Jamie O'Neill, Reviewer
With only nine days until the PlayStation Classic arrives, I'm continuing to build my buzz by playing less well-known earlier PSone games like the 1995 launch title Battle Arena Toshinden and Cool Boarders 2, which was first released in 1997. A snowboarding game seems suitable as it feels chillier outside in the UK.
Liam Croft, Reviewer
I finally finished Red Dead Redemption 2 last weekend, so I actually have time to play other games now. I'll be returning to my playthrough of Assassin's Creed Odyssey, and potentially starting Shadow of the Tomb Raider if I want to mix things up.
Rebecca Stow, Reviewer
Bendy and the Ink Machine, which is a indie game that's taken its hold over me. Not only does it have some of the most standout graphics for a horror game, its narrative and scares keep you on your toes at all time.
Victor Nowogurski, Moderator
After eating mountains of food and visiting family there's nothing like a good game to relax to afterwards. I will be doing exactly that with Spyro: Reignited Trilogy and Battlefield V on PS4 and some Mutant Football League Dynasty Edition on the Switch.
---
What are you playing this weekend, then? What are you thankful for in gaming this week? Let us know in the comments section below.