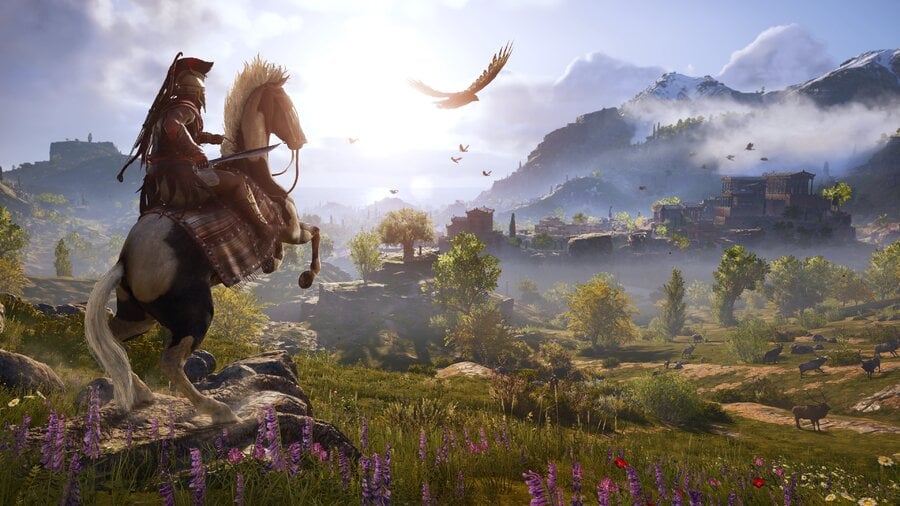 Ubisoft has detailed the next update for Assassin's Creed Odyssey, which is apparently set to release tomorrow. Patch 1.1 brings a few new features, including a 'Mastery Level' system. This'll let you spend ability points on new hunter, warrior, and assassin statistics when you're at level 50 or over. It should add a new dimension to character builds if you're enjoying the endgame.
On top of that, fast travel points are being added to mythical creature locations, and legendary armour perks are being buffed. You can read the full patch notes through here.
Oh, and that weird PlayStation 4-specific bug that was stopping players from viewing their capture gallery after taking a screenshot in Odyssey will apparently be fixed with this update. About time.
Sound good? Are you still playing Odyssey? Continue your grand adventure in the comments section below.