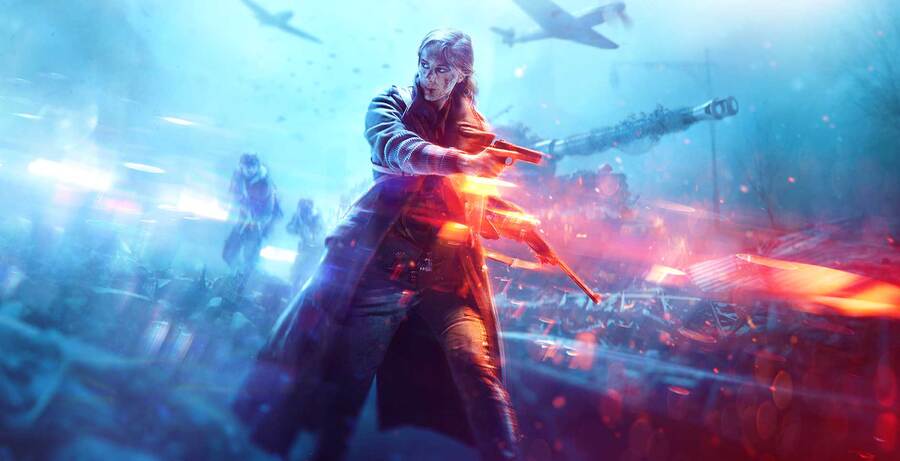 It's the latest craze: games no longer have one single, defined release date – they have at least two of them. In the case of Battlefield V – which is available today for some people, was available last week for others, and will be available next week for any remaining peasants – they have four or more. And it's something we've been concerned about: we talked about it with Assassin's Creed Odyssey, which was available a few days earlier if you plumped up for the uber-expensive Gold Edition.
Unfortunately, as is often the case with these things, it's working for publishers. Games Industry.biz reports that sales of expensive Special Editions – which are typically the versions that offer early access – are on the up, and more and more companies are beginning to pay attention. "[We'll] undoubtedly introduce early access versions after our next game," it quotes ones mid-sized publisher as saying. "I expect dual release dates will only increase next year."
Even retailers like UK specialist GAME are getting in on the act. "Yes, it is [proving effective]," boss Martyn Gibbs told the site, having sold the likes of Hitman 2 early. "We are a big part of that. Some of those games have been exclusive to us from a retail perspective and there has been appetite for those experiences to come a little bit earlier." He added that it can lead to some release date uncertainties, but the trials have worked "really well".
We're just not a big fan of this at all. While it's ultimately up to you to decide how you want to spend your money, we believe being pressured into pricier options just to be part of the release day conversation – a big part of gaming, let's be honest – is unfortunate. It's particularly frustrating when you consider that in countries like Britain we've only just reached a point where we're getting same-day release dates as the United States – and now publishers want to monetise it.
[via gamesindustry.biz]