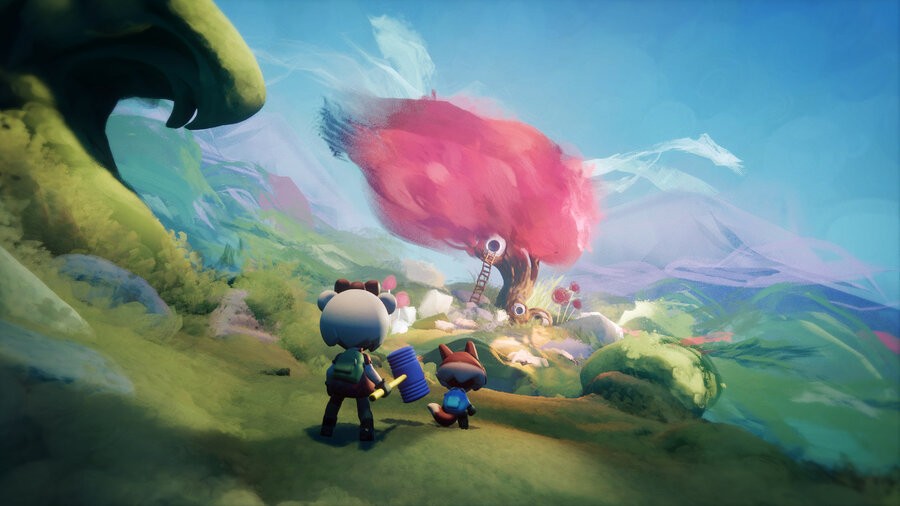 Venture into any Dreams discussion and you're going to find someone complaining about the time that the title's taken to release. Media Molecule teased the project all the way back when the PlayStation 4 was revealed, and then formally announced it a few years later. But it's still not out, and despite its very obvious ambition, people want to know why.
"We've been working on it for what seems like a long time, but when you consider what's actually in there I think we've done a pretty fast job," creative director Mark Healey told Game Informer. "We've made a music package, an animation package – logic, sculpting. All of these things are normally separate packages in themselves which would probably take longer [to make] than what we've spent."
Studio director Siobhan Reddy added: "The team was tiny for years, because we also had Tearaway going. The full team's been back together since December 2015, so I think it's quite extraordinary what we've got done in that time. And games take time, but I feel really, really proud of how much effort everyone's put in to realise the vision and bring all of the tools together under one roof."
So is the Guildford-based developer under external pressure from Sony to put it out? "We're very lucky to have the support of [Worldwide Studios executives] Shuhei Yoshida and Michael Denny," Reddy explained. "Being part of the Worldwide Studios team is amazing." Healey added: "From my experience we would not have had that same privilege with other publishers."
We really think you've got to keep in mind what Media Molecule's actually doing here: it's built a full engine with all the features you'd expect of commercial, industry-grade software – and then it's used its own tools to build a game within it. And it's done all of this with a much smaller team than you'd usually anticipate – and without crunch. So yes, it's taking time to cook – but it feels like it's almost at the finish line now.
[via gameinformer.com]