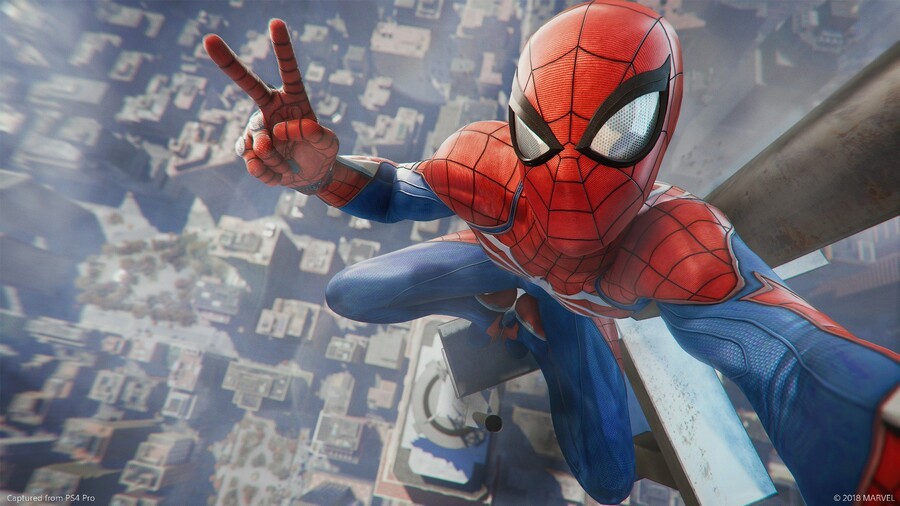 You don't need us to keep telling you that Marvel's Spider-Man has been a massive success for Sony and Insomniac, but it carries on presenting us opportunities to do so. In the latest UK sales report courtesy of MCV, it seems that the smash hit superhero title has continued to sell well outside of its launch weekend.
In fact, when comparing its first month on sale to the same period for other PS4 exclusives, the wall crawler trumps some of the console's top brass. Its first month sales exceed those of Uncharted 4: A Thief's End by 44 per cent, Horizon: Zero Dawn by 94 per cent, and God of War by 138 per cent. When you consider that none of these games have exactly been slouches when it comes to sales, that's seriously impressive stuff.
It didn't quite do enough to top the monthly chart, coming in second to FIFA 19, but for a single format game, we'd say it's done exceptionally well. Are you impressed with the retail performance of Marvel's Spider-Man? Order another copy in the comments below.
[via mcvuk.com]