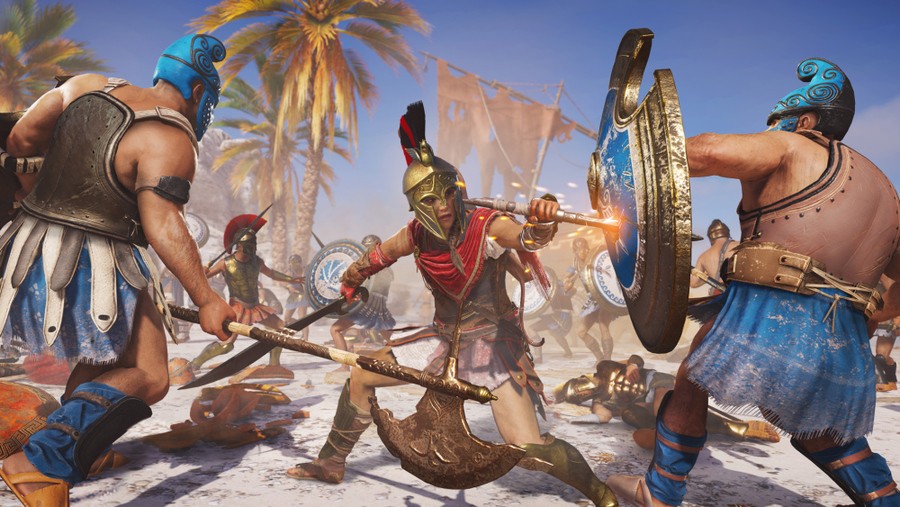 "Assassin's Creed Odyssey has topped franchise sales records for the current generation*," publisher Ubisoft has exclaimed in a press release. The caveat is that the organisation's working off overall revenue rather than unit numbers – and it's throwing players' "recurring investment" (read: microtransactions) into the mix.
We suppose at the end of the day none of the small print will matter one jot to shareholders, because the bottom line is that this instalment has made more money in its first week than all of its PlayStation 4 predecessors. However, when you consider that the company sold the most expensive version three days earlier than the standard release, you'd kinda expect an upturn in week one revenue.
Let's not be too negative, though: this is a great game that deserves its success, so kudos to the French firm for pulling off another massive hit. "Based on the quality of the game and the very encouraging reactions from players, we expect Odyssey to be one of the top performing Assassin's Creed games of all-time," said chuffed marketing bigwig Geoffroy Sardin.
Can we stick a line about this not being a Greek tragedy somewhere in the article? Surely no one's written that one on this site yet, right?