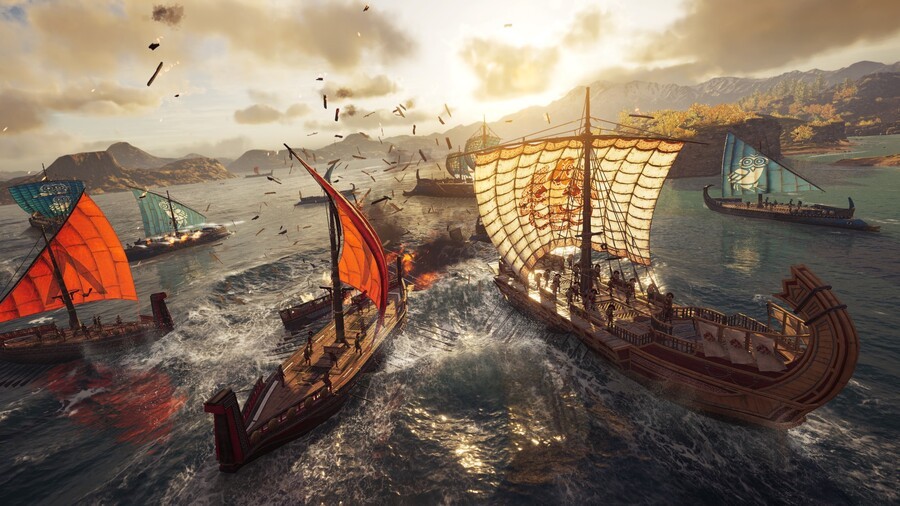 Much like Assassin's Creed Origins, Ubisoft plans on supporting Assassin's Creed Odyssey for a long time. In addition to the season pass content and numerous free updates, the developer will also be keeping players supplied with "Live Events", which are basically set missions that appear in the game world every now and then. The Live Events begin on the 16th October.
So what's in store? Well, these events will rotate weekly, and they'll involve either Epic Ships or Epic Mercenaries. As you'd expect, you're tasked with either taking down a powerful ship, or a powerful mercenary. Naturally, they drop Epic level loot, and the ships provide new ship designs.
They're pegged as later-game quests, so Ubisoft recommends that you be level 30 or above. "Along with the daily quests and weekly contracts, completing these weekly live events will automatically reward you with a special currency, Orichalcum," the press release reads. Orichalcum, for those out of the loop, can be used to buy what are essentially loot boxes. They can contain powerful equipment or rare cosmetic items.
All you have to do to take part in these live events is check the nearest notice board or take a look at the one on your ship.
These days it's all about keeping players engaged over long periods of time, so stuff like this is designed to keep people coming back on a regular basis. But do you return to games for this kind of thing? Check the notice board in the comments section below.