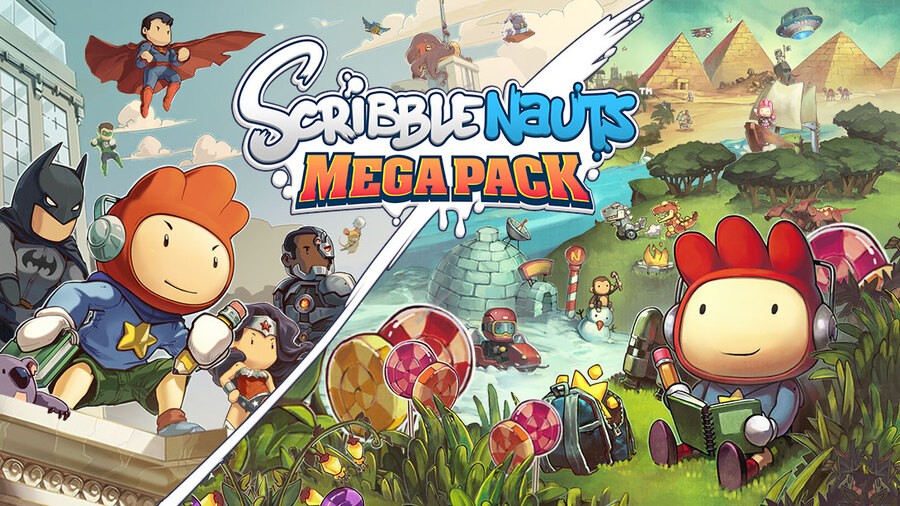 Warner Bros. Interactive has announced Scribblenauts Mega Pack for PS4, which pairs two entries in the series together in one package. The games included are Scribblenauts Unlimited and Scribblenauts Unmasked: A DC Comics Adventure, and both have been updated with fresh content for the re-release.
Unlimited will feature new bonus stages and supports the sharing of user-made objects, while Unmasked benefits from hundreds of new DC characters and items. Both of these games are traditional puzzle platformers in which you must summon objects and creatures from a vast pool of possible solutions to beat each level.
This follows in the footsteps of Scribblenauts Showdown, a multiplayer party game spin on the traditional formula. The Mega Pack is heading to PS4 on 18th September 2018.
Are you interested in picking up Scribblenauts Mega Pack? Scribble your thoughts in the comments below.