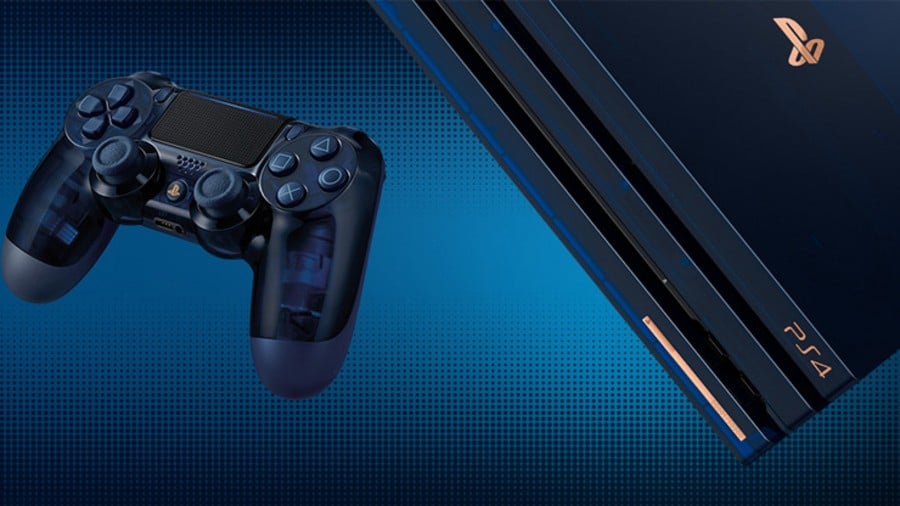 Pre-orders went live in Europe for Sony's highly desirable celebratory 500 million PlayStation 4 Pro today, which is limited to just 50,000 units worldwide. Naturally the console's been selling out all over the web, and it hasn't taken long for scalpers to start reselling the sought after system on eBay. We've spotted listings of up to £4,000, which is almost ten times the recommended retail price of the unit.
Even more irritating is that some are trying to charge a premium on the slightly less limited edition DualShock 4 and Gold Wireless Headsets – despite them still being readily available at most online stores. To be fair to the Japanese giant, it has tried to limit pre-orders to one per person, but we suppose it was inevitable that these things were going to get resold at a ridiculous premium.
Hardware » PS4 Pro Hardware
Accessories » Controllers
Accessories » Headsets
It's all a crying shame really, isn't it? We're not really sure what the platform holder can do to prevent this from happening, and we suspect that the prices are only going to increase as the console becomes more and more of a collector's item. Did you manage to get a pre-order? Are you planning to flip it for a profit? What do you make of this whole sorry saga? Find out how to buy a legit PS4 Pro through here.
[via ebay.co.uk]