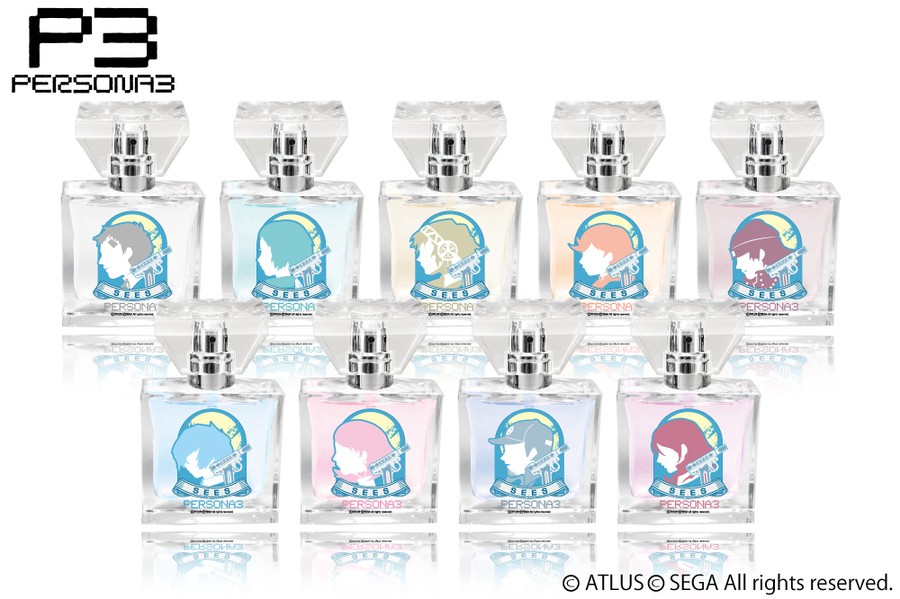 Who doesn't want perfume based on Persona 3 characters? Japanese fragrance aficionados Primaniacs has joined forces with Atlus to create a line of unsurprisingly stylish scents, with a total of nine different perfumes up for grabs. Each fragrance is supposedly inspired by a different character from the game's cast.
And as with anything Persona, the look of each bottle is really neat. They feature each character's battle icon on the front, and there's some colour coordination going on, too. Even when it comes to perfume bottles, Persona's got a crazy good sense of style.
As you'd expect, though, the 30 millilitre bottles don't come very cheap. You're looking at 5,850 yen for one, which equates to about £40. But hey, you can't really put a price on smelling like one of the best Japanese RPGs ever made, can you?
[via personacentral.com]