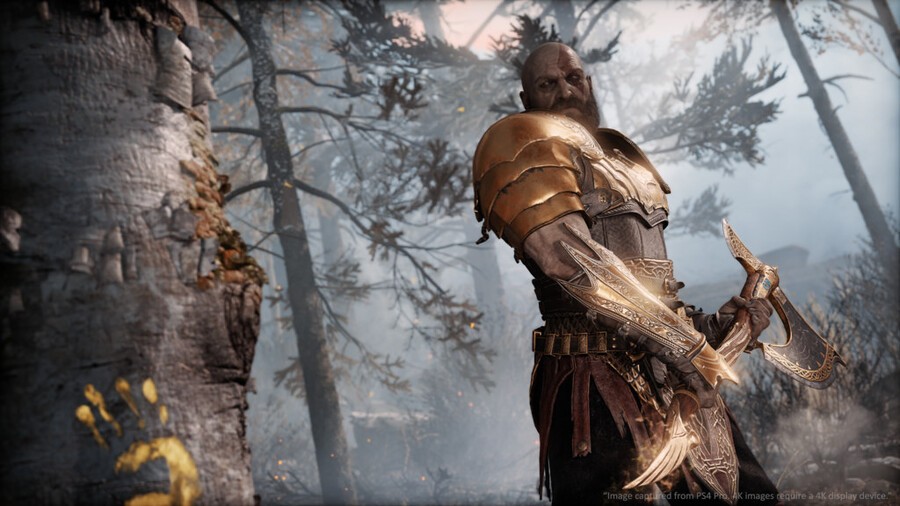 Back at E3 2018, Sony promised a New Game+ mode was heading to its phenomenal action game, God of War. Over on the PlayStation Blog, we now have our first details on what to expect in this free update to the title.
The patch will arrive on 20th August 2018, and will allow you to play New Game+ -- that is, a mode that lets you carry over your level, stats, upgrades, and armour from your initial playthrough to a new one. It'll also feature tougher enemies with switched up attacks, a new tier of armour rarity to discover, and a new resource called Skap Slag you can use to fully upgrade your equipment. New Game+ unlocks after you finish the regular game once, as you might expect. The update also allows players to skip cutscenes once they've played through the game.
Sounds pretty meaty, then. Will you be picking up your Leviathan Axe once again for New Game+ in God of War? Bark orders at your son in the comments below.
[via blog.eu.playstation.com]