This is the thirty-ninth week of our Ultimate PlayStation Character Tournament, and the Grand Final. 128 characters enter, but only one will be crowned champion -- and you decide who that champion will be.
If you want to know more about the Ultimate PlayStation Character Tournament, be sure to click through here.
Previous Results
(Click the image to enlarge, percentages are included)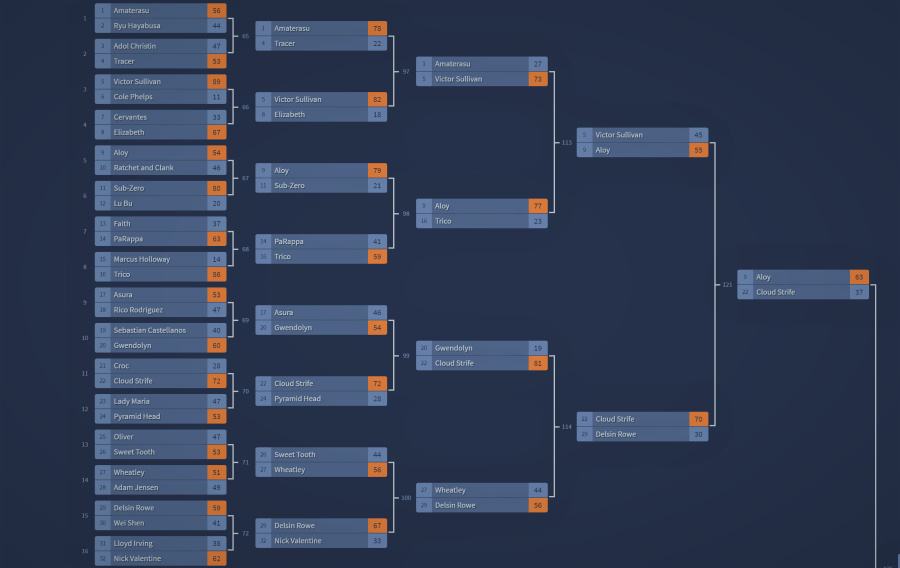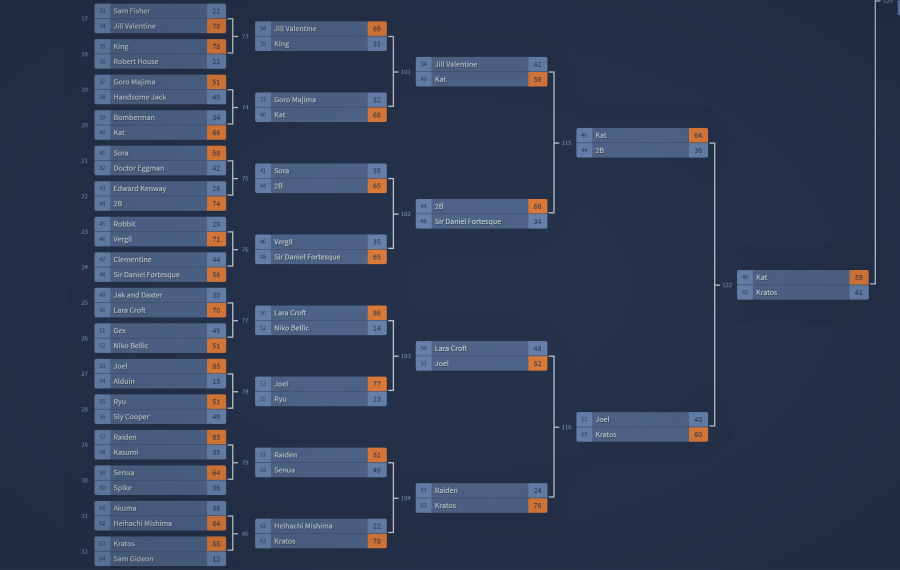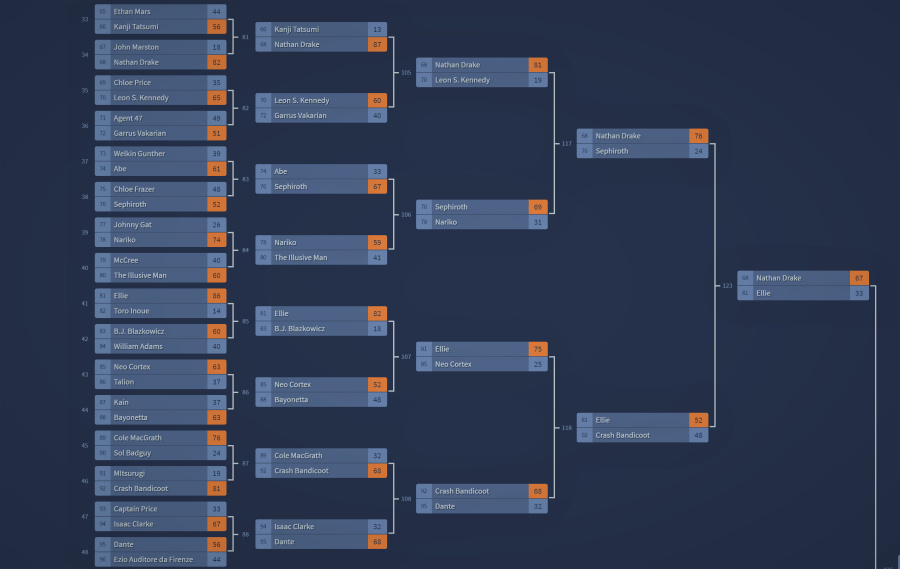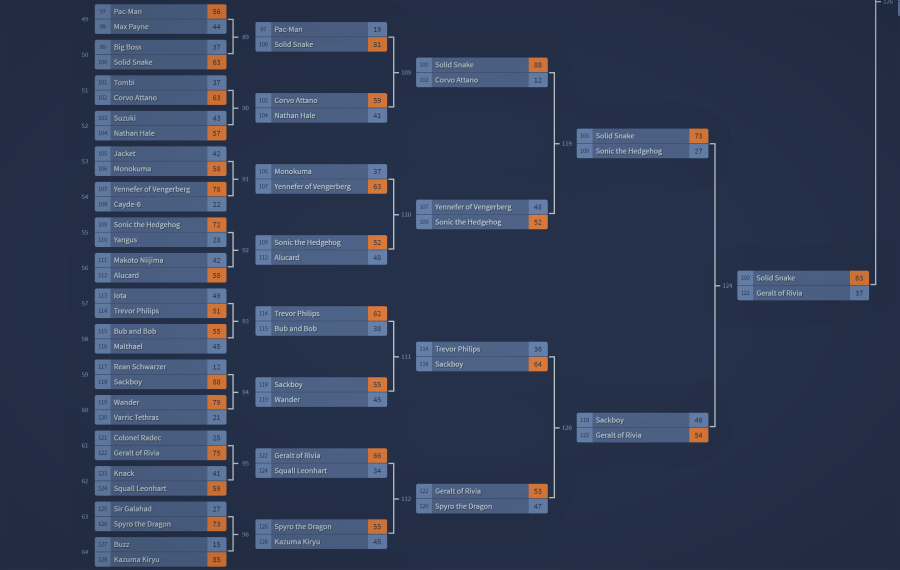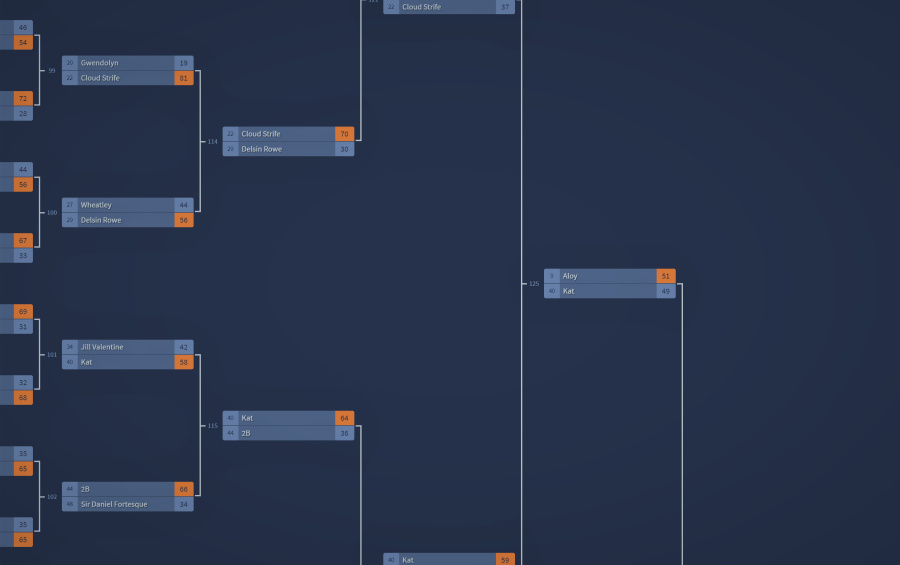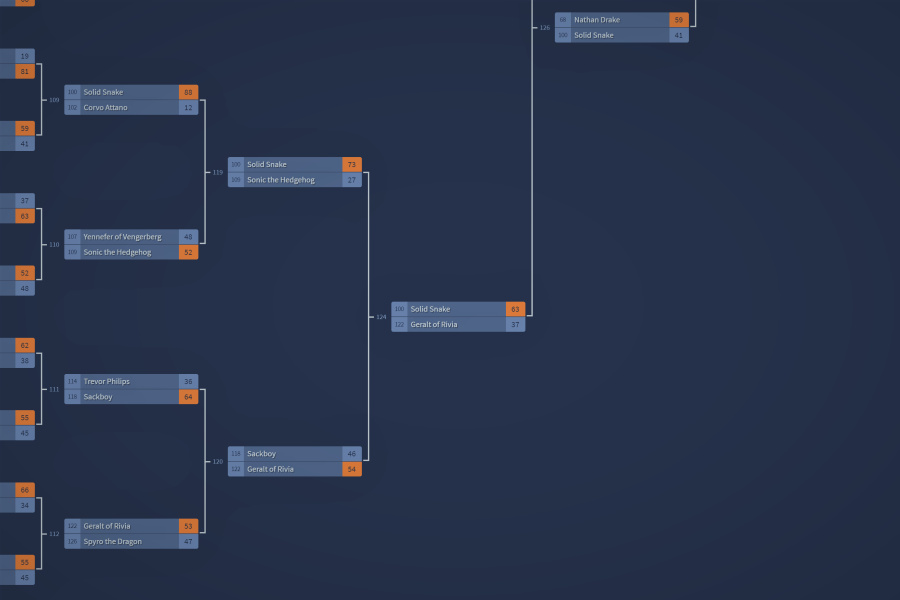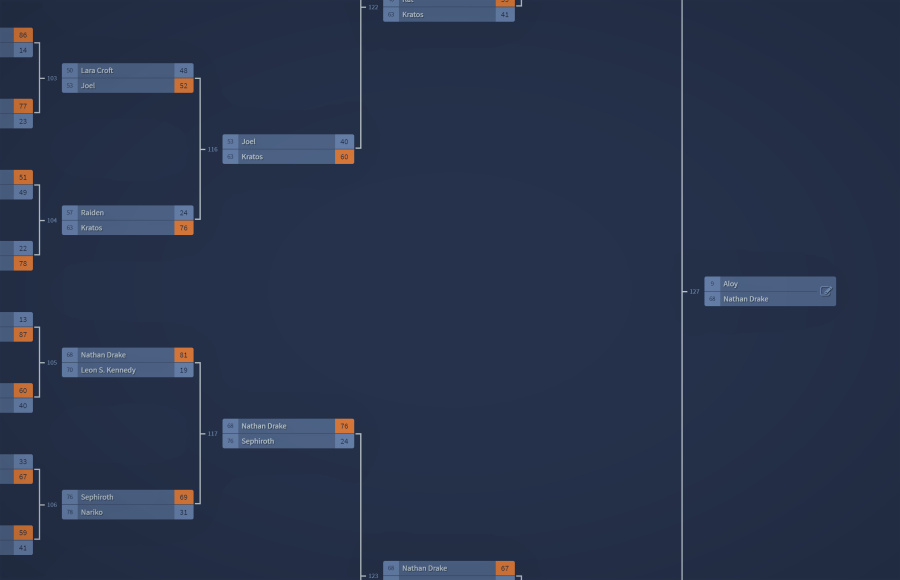 This Week's Matches
We have one match lined up today. All you have to do is vote for your favourite character in the poll below. The winner will be crowned the champion of our Ultimate PlayStation Character Tournament.
Votes for this match close next Wednesday, on the 25th July. This is when the tournament winner will be officially announced.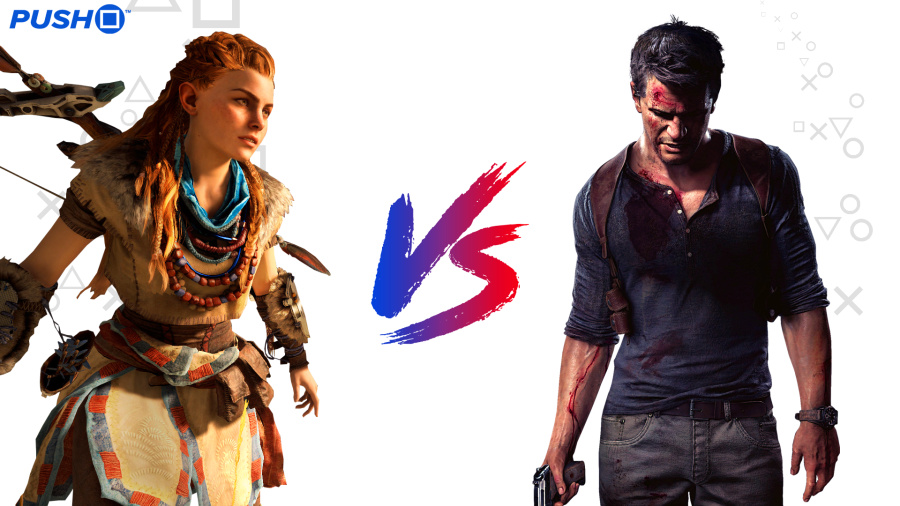 Match 127 - Grand Final: Aloy vs. Nathan Drake
Aloy
Series: Horizon
First PlayStation appearance: Horizon: Zero Dawn, 2017 (PlayStation 4)
Characters beaten: Ratchet and Clank, Sub-Zero, Trico, Victor Sullivan, Cloud Strife, Kat
Nathan Drake
Series: Uncharted
First PlayStation appearance: Uncharted: Drake's Fortune, 2007 (PlayStation 3)
Characters beaten: John Marston, Kanji Tatsumi, Leon S. Kennedy, Sephiroth, Ellie, Solid Snake
Vote for your tournament champion! (300 votes)
Please login to vote in this poll.