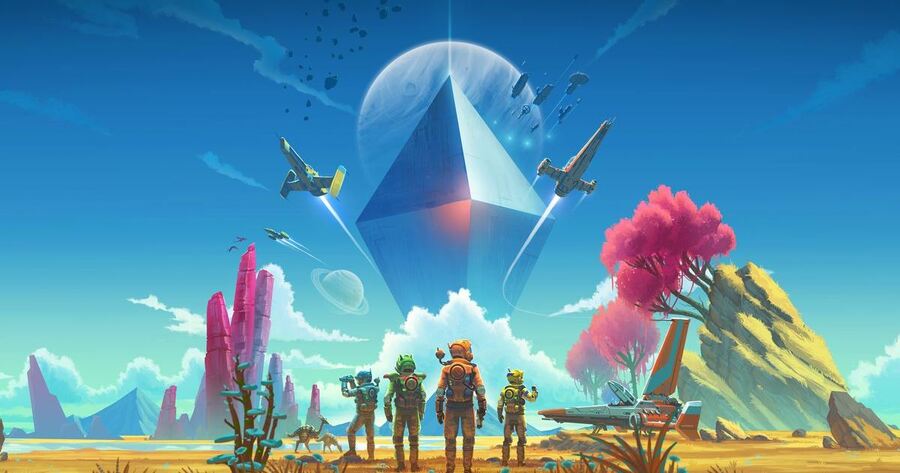 No Man's Sky is a far different game now than when it first launched on PS4 almost two years ago, but that initial release was met with an incredibly mixed response. Many were furious, because features that Hello Games' Sean Murray spoke about during interviews were missing, but it didn't end at simple complaints. Murray and many members of the studio were subjected to death threats and worse over the months that would follow.
The upcoming Next update finally brings full blown multiplayer to the game, one of the major features many were expecting in the first place. Ahead of the release of Next on the 24th July, Murray has been interviewed for the first time in years, and he speaks about all the controversy.
In an interview with The Guardian, Murray says he regrets a lot of what he said in the lead up to the game's launch. "The internet is really good at knowing when somebody has made a mistake. It's not necessarily the best at determining the most appropriate response, but it's really good at knowing when somebody has messed something up. We definitely messed up a whole bunch of communication. I've never liked talking to the press. I didn't enjoy it when I had to do it, and when I did it, I was naive and overly excited about my game. There are a lot of things around launch that I regret, or that I would do differently."
He also talks about how bad the backlash became following release. Along with death threats, the studio was receiving threats of bombs being sent to its offices, and all sorts of horrific harassment. In fact, Hello Games was constantly in contact with Scotland Yard and the Metropolitan Police. Murray says "it was as bad as things can get... There's a smorgasbord of things that the angry mob can do. It is a crowdsourced thing of how bad you can make someone's life."
He continues: "I remember getting a death threat about the fact that there were butterflies in our original trailer, and you could see them as you walked past them, but there weren't any butterflies in the launch game. I remember thinking to myself: 'Maybe when you're sending a death threat about butterflies in a game, you might be the bad guy.'"
The interview is well worth a read, as Murray speaks about the state of the game at launch, fan reception to updates, and much more. Click here to take a look. What do you think of No Man's Sky nowadays? Were gamers too harsh on Sean Murray and Hello Games? Are you looking forward to the Next update? Beam yourselves down to the comments below.
[via theguardian.com]