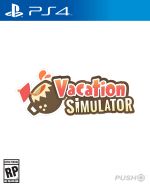 Publisher:
Owlchemy Labs
/
Developer:
Owlchemy Labs
Release Date:
2018 (USA)
/
2018 (UK/EU)
Everyone needs a holiday once in a while, and Vacation Simulator is here to satisfy our needs. Alongside the witty humour of Owlchemy Labs, you'll be relaxing it up on the beach with a cool drink and a hot dog if the trailer is anything to go by. It's time to take some time off.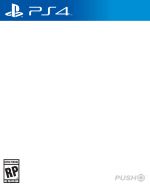 Publisher:
Konami
/
Developer:
Konami
Release Date:
4th Sep 2018 (USA)
/
6th Sep 2018 (UK/EU)
Piloting a mech is always a ton of fun, and this remaster of the PS2 classic, Zone of the Enders: The 2nd Runner – Mars, brings with it a fully playable VR mode that puts you in the seat of the cockpit with a first-person mode. We expect this change to vamp up the already chaotic action even further, and along with an enhanced resolution and texture work, it's sure to look great too.
---
Which upcoming PSVR games are you most looking forward to? Did we miss any virtual reality releases from our list? Enter a different dimension in the comments section below.