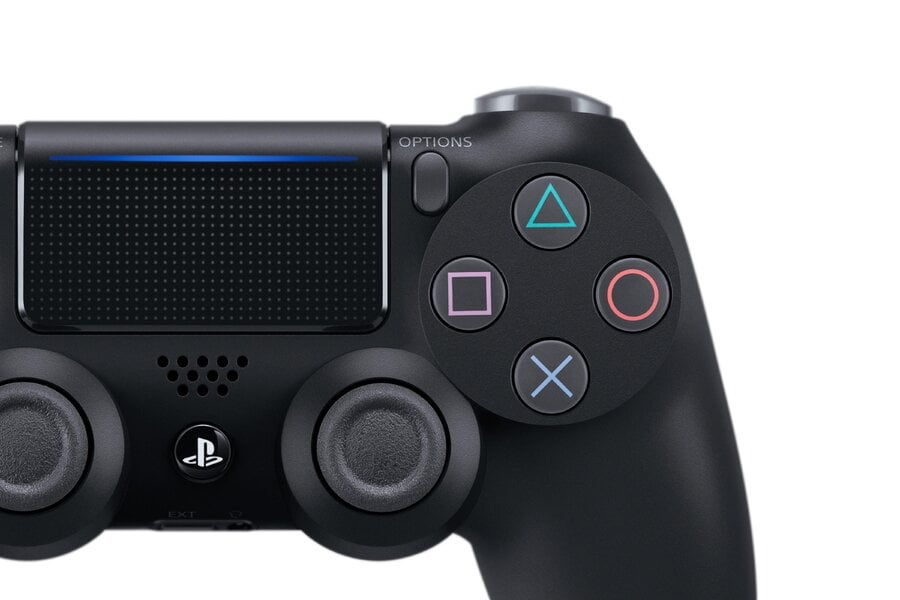 Well, we've had our summer lull it seems. Starting in August, the release schedule really starts to ramp up, as evidenced by this bumper edition of Promising PS4 Games. It's busy times ahead for the hardcore PlayStation enthusiast, that's for sure.
Publisher: Motion Twin
Developer: Motion Twin
Release date: 7th August, 2018
Beautifully pixelated and packed with promise, Dead Cells could well be another indie hit on PS4. Deadly combat, Castlevania-style environments, and perilous platforming are the order of the day. Sony's system is no stranger to similar titles at this point, but Dead Cells, in all of its grim glory, may stand out from the crowd.
Publisher: Team 17
Developer: Ghost Town Games
Release date: 7th August, 2018
The second instalment of Ghost Town Games' cult co-operative cooking sim. Overcooked 2 is simmering ahead of its release, and it's shaping up to be a tasty treat indeed. New features like ingredients tossing and online play hope to make this likeable sequel Michelin star quality.
Publisher: Adult Swim
Developer: White Rabbit
Release date: 14th August, 2018
Dead Cells and Death's Gambit release a single week apart? Well, okay then. Again, we're looking at punishing combat, a rather grim setting, and, of course, some lovingly crafted pixels. Oh, and did we mention that Death's Gambit is often horribly creepy and disturbingly gory? Yeah, it's definitely on the darker side of fantasy.
Publisher: Telltale Games
Developer: Telltale Games
Release date: 14th August, 2018
The beginning of the end is here, as Telltale attempts to wrap up its very first foray into the genre of interactive storytelling as we now know it. Clementine's story will supposedly come to its conclusion, hopefully satisfying fans who have stuck with the series from day one.
Publisher: SEGA
Developer: SEGA
Release date: 20th August, 2018 (NA), 21st August, 2018 (EU)
A new generation will finally get to experience the Shenmue series – and will almost certainly come away baffled by the bad voice acting and cumbersome controls. This series pioneered so many of the great gameplay concepts we take for granted today, though, and it's great that an entirely new audience will finally be able to experience Ryo Hazuki's story for the first time.
Publisher: Angry Mob Games
Developer: Angry Mob Games
Release date: 21st August, 2018
Heavily inspired by Super Smash Bros., Brawlout throws a bunch of colourful anthropomorphic characters into an arena and has them smack each other off the screen. Guest characters such as Juan of Guacamelee! fame and the Drifter, of, er, Hyper Light Drifter will also join the fight. It's looking like solid fun.
Publisher: Drinkbox Studios
Developer: Drinkbox Studios
Release date: 21st August, 2018
Speaking of Juan, here he is again, back to shift between realms and lay the smackdown upon ungodly creatures. Guacamelee! 2 looks to be more of the same great mix of brawling and puzzle platforming that worked so well for its predecessor, and we certainly won't say no to another mouthful of that spicy concoction.
Publisher: Breakfall
Developer: Breakfall
Release date: 21st August, 2018
Delivering pizza using a giant mech? Why hasn't anyone thought of making this game before now? Pizza Titan Ultra tasks you with serving pizza to a hungry populace, all while trying not to destroy their city with your giant robot legs. Needless to say, it's set to be completely stupid, but it sounds bloody amazing, doesn't it?
Publisher: Spike Chunsoft
Developer: Spike Chunsoft
Release date: 28th August, 2018
There are wrestling games, and then there's Fire Pro Wrestling World. Giving you the freedom of making any wrestler(s) that you desire thanks to its extensive character creation tools, the ring is your oyster in this decidedly silly brawler. Seeing what the community comes up with is going to be a big part of the fun.
Publisher: Konami
Developer: Konami
Release date: 28th August, 2018 (NA), 30th August, 2018 (EU)
Another year, another set of PES fans constantly telling us that Konami's series is better than FIFA in every possible way -- except the licensing, obviously. Supposedly still the slickest footballing sim on the market in terms of actual gameplay, PES 2019 will be looking stay in top form this year, but if you're already a PES enthusiast, we doubt you'll need much convincing anyway.
Publisher: Rebellion
Developer: Rebellion
Release date: 28th August, 2018
Rebellion's third person, co-op focused shooter looks like a grand time based on what we've saw of it so far, and the old school b-movie style really gives the whole thing a unique edge. Strange Brigade may be launching just before the September storm comes rolling in, but we're more than willing to give it a shot.
Publisher: SEGA
Developer: SEGA
Release date: 28th August, 2018
SEGA's spoiled us with Yakuza over the last year or so, but nothing's going to stop the now full-velocity Kaz train anytime soon. Push Square's most infamous mancrush is back again (again), busting heads and kicking tigers in the chops. A full remake of the glorious Yakuza 2, Yakuza: Kiwami 2 is poised to be yet another hit for Kiryu and the Kamurocho gang.
Publisher: Bandai Namco
Developer: Larian Studios
Release date: 31st August, 2018
By all accounts a masterful RPG on PC, Divinity: Original Sin II, like its predecessor before it, is making the journey to the PS4 -- and we can't wait. Improvements across the board mean better writing, more in-depth characters, more player choice, and more... Well, more of just about everything. If you liked the fist game, or if you're just a fan of the genre, Original Sin II is looking like a mighty safe bet.
Publisher: Bandai Namco
Developer: Bandai Namco
Release date: 31st August, 2018
You've never quite seen ninja battles like these -- at least not in video game form. Moving away from the more traditional Naruto fighting games, Naruto to Boruto: Shinobi Striker is all about team-based multiplayer action, complete with character creation. It's a bit of a bold new direction, but with the right online structure and balancing, it could be a blast.
---
And there you have it, August 2018's promising PS4 games. What title are you most looking forward to? Vote in our poll, and then give us a reason in the comments section below.
What PS4 game are you most looking forward to in August 2018? (83 votes)
The Walking Dead: The Final Season
13%
Fire Pro Wrestling World
5%
Divinity: Original Sin II - Definitive Edition
12%
Naruto to Boruto: Shinobi Striker
1%
Please login to vote in this poll.