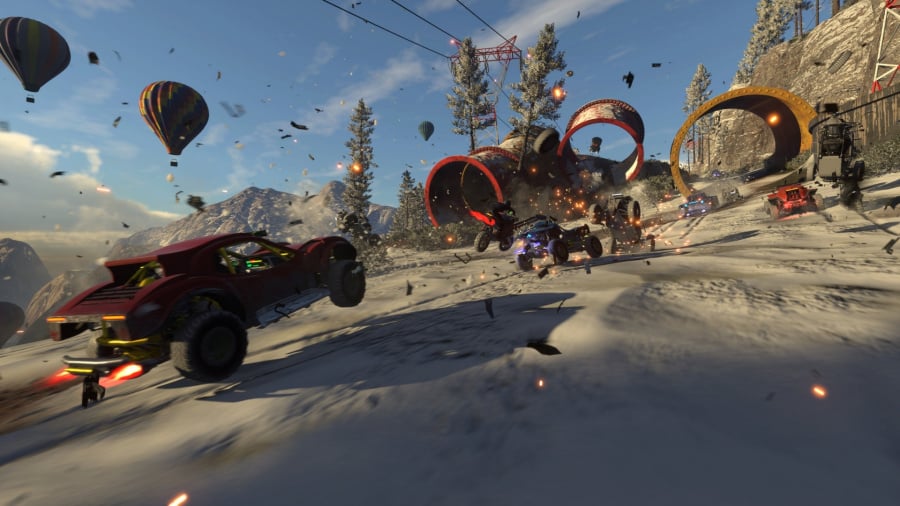 Onrush, the new game from the people behind Motorstorm and DriveClub, has had a mixed reception thus far. We had a good time with it at EGX Rezzed last month, but it's not exactly the straightforward arcade racer many were expecting. Thankfully, the game's open beta test begins today, and you can now download it from the PlayStation Store.
The beta's pretty sizeable at just over 11GB, but it contains a decent amount of content. You'll have access to two of the four modes -- Countdown and Overdrive -- and four of the eight vehicle classes. Also, playing the beta earns you rewards for the full game when it launches on 5th June.
You'll be able to play from now until midnight BST on 20th May.
Will you be checking out Onrush's beta test? Rev your engines in the comments below.
Update: We've just learned that the Onrush beta test will be available to download from 11am EST.