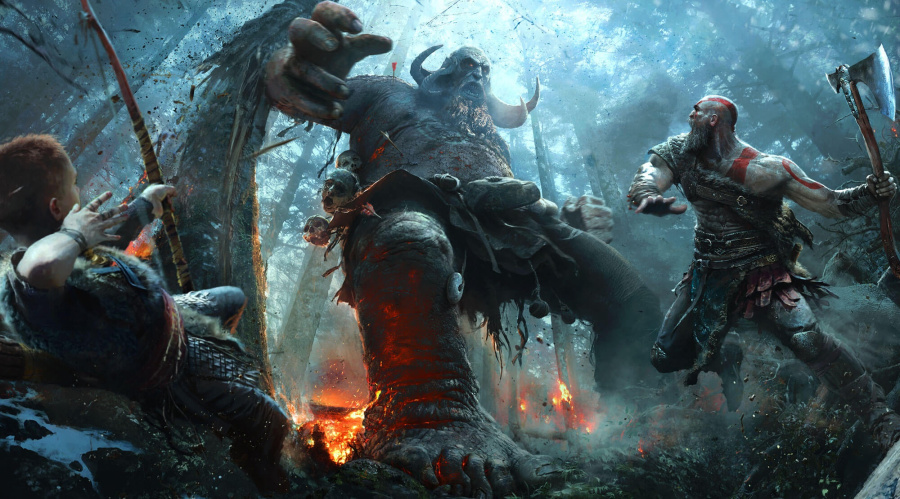 PlayStation 4 role-playing game remake The Caligula Effect: Overdose somehow managed to top the latest Japanese software charts by moving a meagre 20,000 copies, and that perhaps tells you all that you need to know. Indeed, it's been another very slow week in the Land of the Rising Sun, with the aforementioned RPG being the only new release to make it into the top 20. 
Oh well, at least God of War has finally passed 100,000 retail copies.
The hardware charts don't fare much better. The PS4 is still sitting around the relatively low 17,000 mark, but we suppose that can't be helped when there's such a lack of fresh blockbusters. Unfortunately for all of us, things are probably going to remain this dreary until a heavy hitter comes along to shake things up.
Hardware sales
Switch – 33,125 (31,720)
PlayStation 4 – 12,404 (12,534)
PlayStation 4 Pro – 4,536 (5,154)
New 2DS LL – 3,489 (3,639)
New 3DS LL – 2,353 (2,331)
PlayStation Vita – 2,219 (2,229)
2DS – 413 (384)
Xbox One – 146 (126)
Xbox One X – 54 (42)
Software sales
[PS4] The Caligula Effect: Overdose (FuRyu, 05/17/18) – 20,399 (New)
[NSW] Donkey Kong: Tropical Freeze (Nintendo, 05/04/18) – 15,452 (129,760)
[NSW] Splatoon 2 (Bundle Version Included) (Nintendo, 07/21/17) – 12,646 (2,323,048)
[PS4] Jikkyou Powerful Pro Yakyuu 2018 (Konami, 04/26/18) – 10,240 (189,672)
[NSW] Mario Kart 8 Deluxe (Nintendo, 04/28/17) – 10,071 (1,542,271)
[NSW] Kirby: Star Allies (Nintendo, 03/16/18) – 8,392 (500,622)
[NSW] Nintendo Labo Toy-Con 01: Variety Kit (Nintendo, 04/20/18) – 8,151 (166,536)
[NSW] The Legend of Zelda: Breath of the Wild (Limited Edition Included) (Nintendo, 03/03/17) – 5,687 (991,867)
[NSW] Super Mario Odyssey (Bundle Version Included) (Nintendo, 10/27/17) – 4,632 (1,725,867)
[PSV] Jikkyou Powerful Pro Yakyuu 2018 (Konami, 04/26/18) – 4,073 (83,955)
[NSW] The Snack World: Trejarers Gold (Level-5, 04/12/18) – 3,549 (82,504)
[PS4] God of War (SIE, 04/20/18) – 3,124 (101,703)
[3DS] Pokemon Ultra Sun / Ultra Moon (The Pokemon Company, 11/17/17) – 2,927 (1,634,916)
[PS4] Rainbow Six Siege Advanced Edition (Ubisoft, 03/01/18) – 2,238 (53,533)
[3DS] Animal Crossing: New Leaf Amiibo+ (Nintendo, 11/23/16) – 1,791 (408,980)
[NSW] Nintendo Labo Toy-Con 02: Robot Kit (Nintendo, 04/20/18) – 1,762 (44,911)
[NSW] 1-2-Switch (Nintendo, 03/03/17) – 1,680 (445,228)
[PS4] Cities: Skylines PlayStation 4 Edition (Spike Chunsoft, 04/12/18) – 1,658 (28,724)
[NSW] Pokken Tournament DX (The Pokemon Company, 09/22/17) – 1,562 (262,871)
[NSW] Arms (Nintendo, 06/16/17) – 1,527 (406,645)
[via 4gamer.net, gematsu.com]