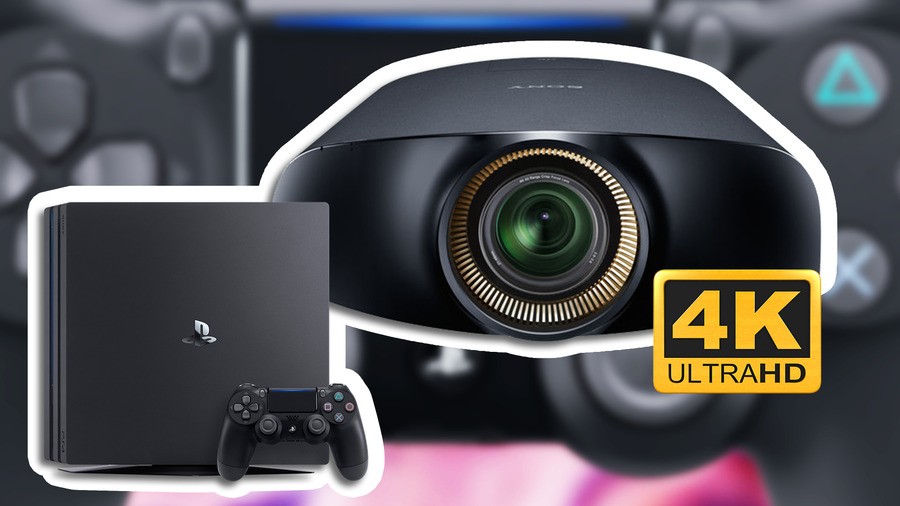 We recently rounded up the best 4K TVs for your PS4 Pro and there were some amazing bargains, even on the larger sized screens. But if you find 65" just isn't cutting it for you, then you might want to consider picking up a projector instead. Then you can really fill up that spare wall of yours, just be sure to paint it white first.
Prices of projectors have steadily been tumbling down over the past few years and the picture quality out of some of the 4K projectors has to be seen to be believed. Still for a 4K capable projector, you will pay a pretty penny. But full HD projectors with a resolution of 1920x1080p can be picked up much more cheaply and will do the job if you just have a standard PS4 to use it with.
There is also the option of getting a "4K-enhanced" projector, as these use pixel shift upscaling to deliver a 4K-ish resolution image, which you can pick these up quite a bit cheaper. Sure it's a bit of a compromise, but you're not made of money are you?
Here are some of our favourite portable marvels for your consideration...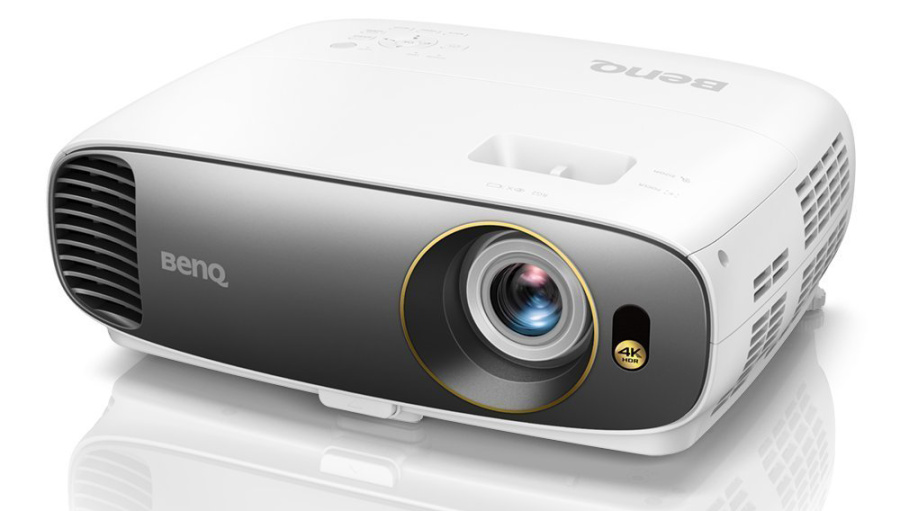 BenQ HT2550 4K UHD HDR Home Theater Projector
Let's get started with a true 4K projector which will really do justice to your PS4 Pro. 8.3 million distinct pixels deliver awe-inspiring 4K UHD image quality with stunning clarity and crisply defined details. Just imagine Kratos' not-so beautiful face rendered on your living room wall with this bad boy.
Supercharged by HDR10 support with BenQ exclusive Auto HDR color rendition and cinema-optimized technology, you can't go wrong with this projector if you have deep pockets.
Here's a nice alternative for our UK-based readers:

ViewSonic PJD7720HD 3200 Lumens 1080p HDMI Home Theater Projector
If you are on a tighter budget then ViewSonic's 1080p nifty projector is a good way to go. It offers a sharp, watchable 1080p picture and comes in at a reasonable price. The image quality is amazingly good too, the PJD7720HD packs in a six-segment, RGBCYW colour wheel and a single DLP chip that produces a crisp and well-balanced image.
You'll also find it to be very bright too, with 3,200 lumens you'll be able to play your favourite PS4 games on it without investing in some fancy blackout curtains for your living room. If you are on a tighter budget, then this reasonably priced projector should be on your list.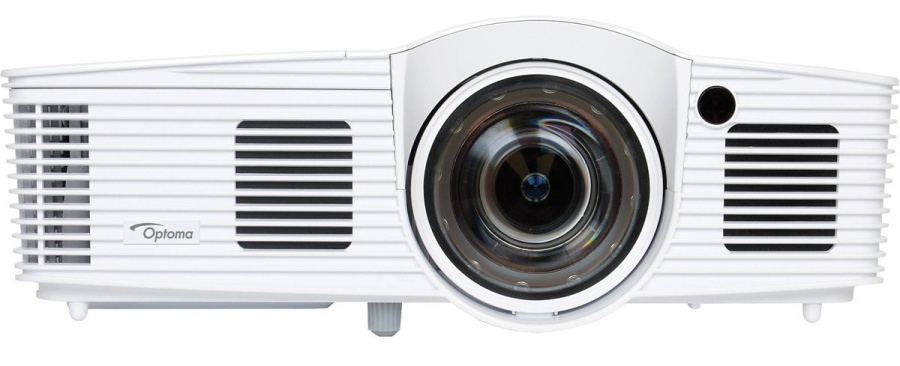 Optoma GT1080Darbee - Dedicated Gaming Projector
The enticingly named Optoma GT1080Darbee is one of a niche breed of projectors which caters for gamers first and foremost, rather than the less discerning Netflix watching crowd.
It has a specific game mode that's aimed at keeping input lag to a minimum and it is able to provide a more responsive gaming display than most TVs at this price point. Input lag is always a worry with projectors when you use them for gaming, but it is not a concern here as with the game mode enabled the lag is an insignificant 16.7ms.
As a ultra short throw projector you will be able to project a mighty 100" picture from a distance of just over a metre away. Combined with it's 3000 lumen brightness, this is a great option for PS4 gamers.
These are our three favourite picks for projectors for your PS4 Pro or PlayStation 4 in 2018. But here are some other options for you to consider also:
US/Canada - Projectors for PlayStation 4 & PS4 Pro
UK/Europe - Projectors for PlayStation 4 & PS4 Pro
---
Whichever 1080p & 4K projectors option you pick, you're going to be getting the most out of your PS4 Pro or PlayStation 4. Let us know what your preferred 1080p & 4K projector is in the comments section below.