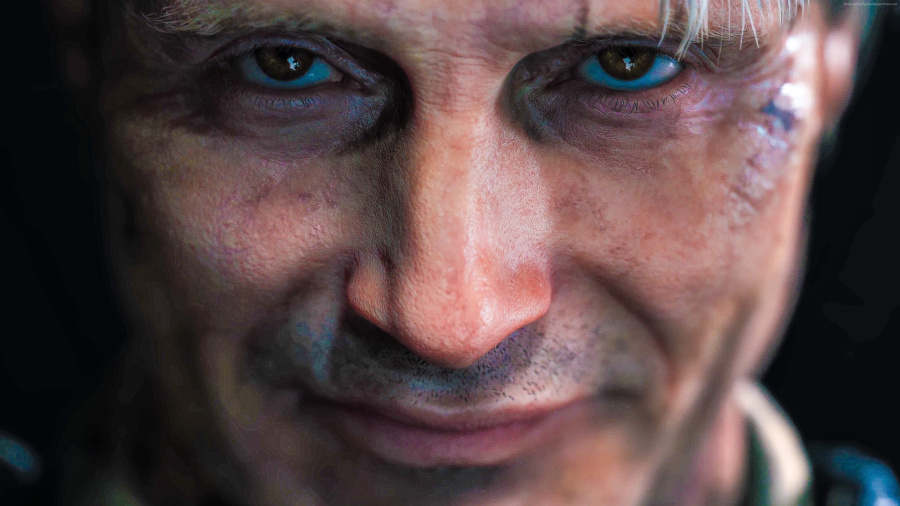 Death Stranding star Mads Mikkelsen has been speaking to Total Film about the forthcoming PlayStation 4 exclusive. In an interview at the Cannes film festival for the premiere of his new movie Arctic, the Danish actor described the game as complicated, crazy, and beautiful. He also spoke about the challenges of working with mo-cap, but heaped praise on Hideo Kojima for his direction.
"The storyboard is immaculate," he said. "[Kojima] tries to explain it again and again and again, and I thought I had it, but then this happens and I've lost it again. It's too complicated. It's too crazy. It's too beautiful. It's wonderful, and I can tell from the little things I've seen – some things, it's not done yet – but I've never seen anything like this. And he's not happy with it yet!"
Mikkelsen also corroborated comments from his co-star Norman Reedus about the game having social media elements. He told the site that the gameplay "needs collaboration from different people from different parts of the world", so it sounds like there's going to be a strong online component. Hopefully all will be revealed at E3 2018 next month, where the release is set to feature heavily.
[via gamesradar.com]