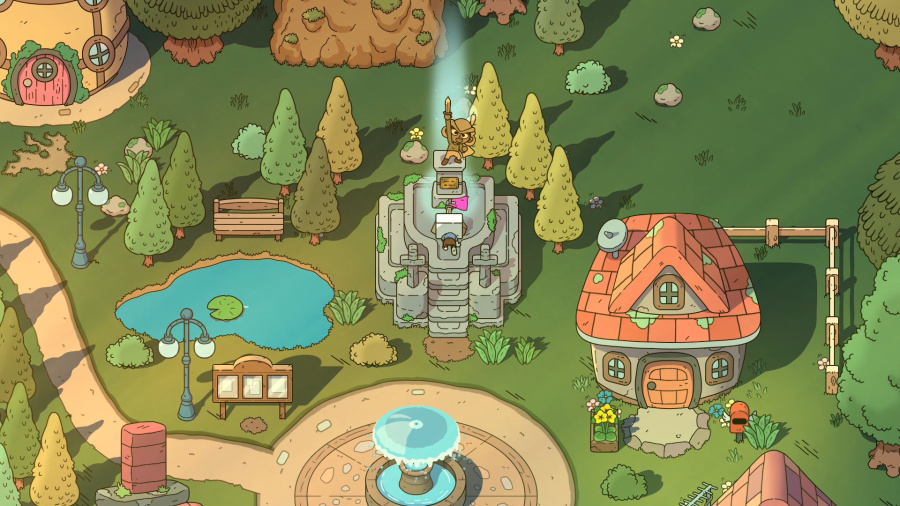 It's spring time at last, and that means Sony has shown off its annual collection of digital games that are set to receive pre-order discounts for PlayStation Plus members. Named Totally Digital, the North American promotion includes five titles that all look pretty promising.
First up is Devolver's The Swords of Ditto, which is due to launch on 24th April. We went hands on with this title recently, and came away impressed. Here's Sony's blurb for those not in the loop: "Explore a delightful but dangerous overworld, brave menacing dungeons, and improve your hero in a charming village, during your quest to overcome the evil that plagues the island. Unleash the mystical Sword of Ditto and grab a co-op friend for an unforgettable adventure filled with delightful characters, extraordinary loot, and heroic battles."
Next is Guns of Icarus Alliance, due to launch on 1st May. This is a port of the popular co-operative shooter in which you and your friends must maintain an airship amid intense PvP skirmishes. You can catch the announcement trailer here to see how it works.
The third game is the promising Trailblazers, a new arcade racer that has you painting a coloured trail behind your anti-gravity vehicle that will give your teammates a boost. Tactical, team-based racing is the order of the day here, and it's looking pretty decent from where we're sitting. Trailblazers releases on the 8th May.
Laser League is the next title, and it's also the latest work from Roll7, the small studio responsible for the OlliOlli games and Not a Hero. It's ditching the pixel art for a modern, competitive multiplayer game that sees players using laser gates to take each other out. It's out on the 15th May, and pre-orders start on the 24th April.
Lastly, we have the recently announced NBA Playgrounds 2, an arcadey take on basketball that's launching on the 22nd May. This sequel to last year's original game includes a new Season Mode and Playgrounds Championship ranked mode. You can pre-order this game from the 24th April.
All the above games will be discounted by 20% for North American PS Plus members who pre-order. Will you be taking advantage of these offers? Tell us what you're getting in the comments below.
[via blog.us.playstation.com]