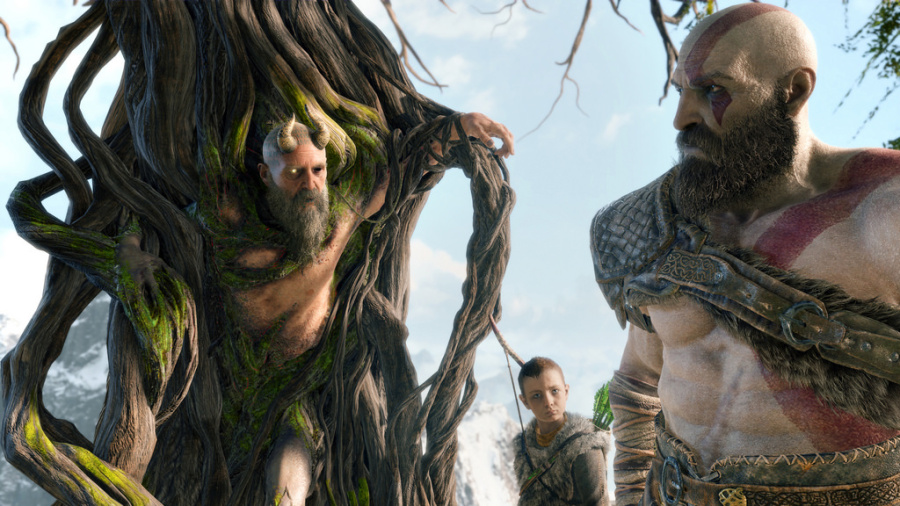 God of War is the best looking game we've ever played, but don't just take our word for it – the experts at Digital Foundry have also heaped praise on the PlayStation 4 exclusive, suggesting that it "elevates real-time visuals to new heights while pushing the PlayStation hardware to its limits". The end result is an absolutely staggering achievement from Sony Santa Monica, which spans hyper-realism through outright fantasy.
 We'll let you read the full article for yourself, but it talks about the title's insanely detailed character models, as well its animations, motion blur, and texture quality. It also notes that the checkerboard 4K solution used to deliver a 2160p image on the PS4 Pro is practically imperceptible from native resolution in motion. There are framerate drops on both the supercharged system and the base model, however, but in our experience these are rare.
There's also a video from Digital Foundry, but it does include some minor spoilers, so beware if you're sensitive to that kind of thing:
Are you impressed by what Sony Santa Monica's achieved here? Do you think it can be topped? Let us know in the comments section below.
[via eurogamer.net]