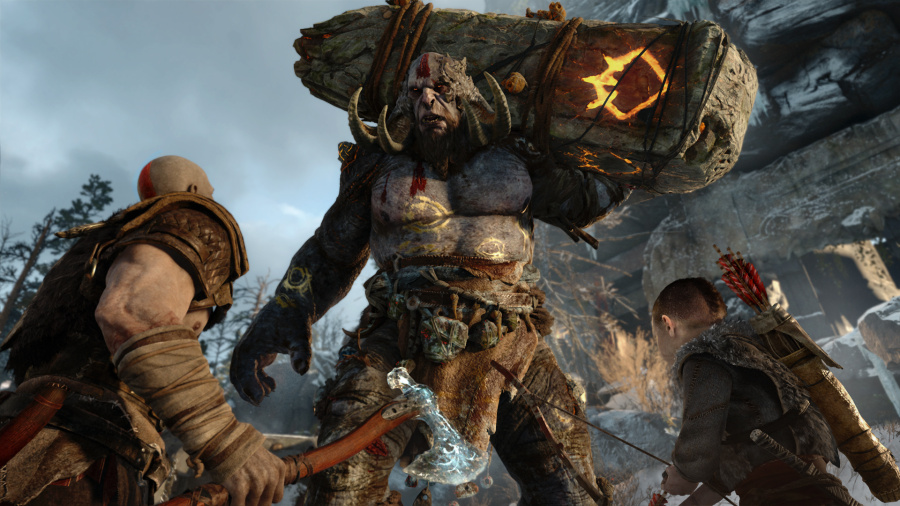 Game development is still fairly secretive these days. Developers tend to shy away from revealing how games, or details within games, turn out the way they do, so it can be a real treat when we do get a peek behind the curtain. Vince Napoli, lead systems designer on the stellar God of War, posted on his blog yesterday, going into detail on the Leviathan axe, and why it feels so good to recall it back to Kratos' waiting hand.
Reading the post, it seems like there was a lot of iteration on this specific aspect of the weapon.
"Despite knowing all the way back in 2015, maybe even 2014, that we wanted to do this mechanic, we were still putting the finishing touches on it months ago. It really did take several years of tweaking and noodling and messing with it. Special thanks to George Mawle for dealing with a ridiculous amount of obscure and difficult code requests and features for the Axe recall alone!"
Originally the axe throw and recall was implemented as a rudimentary projectile attack, but the team quickly realised that having the axe hit enemies on its return trip was very satisfying. In fact, the path the axe takes when recalled actually adjusts subtly so that it hits enemies along the way.
We're not going to reproduce the entire blog post here, but there are some great details in there that are well worth reading, such as the improvements made to the axe recall animation, sound design, and more. It's fair to say that the end result after years of work is fantastic; recalling the axe is extremely gratifying every single time. Click here to check out the blog post.
What do you make of this sneak peek at the game's development? Are you enjoying throwing and catching Kratos' Leviathan axe? Summon your thoughts in the comments below.