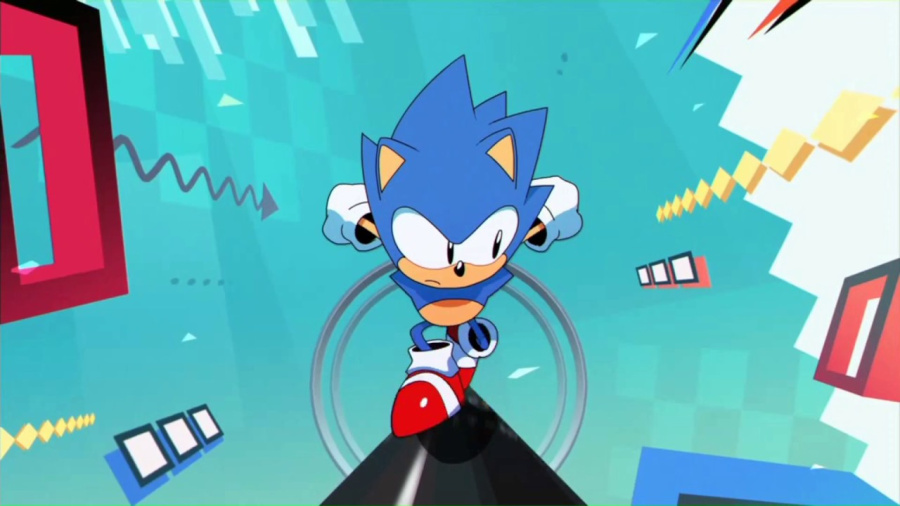 A sizeable update for Sonic Mania was released on PlayStation 4 in the UK last night, much to the surprise of fans. It seems that SEGA accidentally launched the patch early, as access to it has now been removed. Of course, that didn't stop a handful of people from updating the much loved classic style Sonic title, and there are a number of noteworthy changes.
A sticking point for many is that transitions between zones are present for some, but not for others; this update adds in the missing zone to zone transitions. Options like enabling debug mode, and switching to alternative abilities for Sonic, are currently restricted to the 'No Save' option in Mania Mode. With the patch, these options can be used on regular save files as well. It seems you'll also be able to disable the timer, which currently kills your character at the 10 minute mark, as in the Mega Drive games. Even one of the boss fights has been altered.
https://twitter.com/TheCGAnimator/status/986268291269365763
Other minor changes include an overhaul of the main menu and new animations, as well as an option to buy the Sonic Mania Plus DLC from the PlayStation Store. Obviously this doesn't work at the moment, but it's clear that this patch is intended to drop at or near the launch of the expansion, which is set for release in the summer. 
This is another digital content blunder from SEGA, who previously released Yakuza 6: The Song of Life in full instead of a demo.
What do you make of these changes? Are you interested in Sonic Mania Plus? Glide down to the comments below.
[via twitter.com, resetera.com]